Want to know how to use Pinterest for Affiliate marketing without starting a blog?? Well before going to the in-depth details, first you need to know what affiliate marketing is.
For those who aren't familiar with affiliate marketing, here are the basics. So, is there anything you have ever suggested to a friend or family member that you absolutely love? Has your recommendation ever led them to use it?
Ok, now consider the possibility of getting a commission each time someone you refer starts using these companies' products or services. This is nothing but Affiliate marketing.
A company's affiliate program allows you to earn commissions for bringing in new customers.
Let's say you have a favourite online course. Getting someone to enrol in your online course may earn you money if it has an affiliate program
How?
Send out your unique "referral link" to your closest friends and relatives. Your referral status will be revealed to the company upon successful payment for the course. So whenever that happens, you'll start seeing the hefty commission checks.
But, the question is, in what way it is related to Affiliate marketing on Pinterest account without starting a blog? Well, if you want to know in details, keep reading this article-
How to begin affiliate marketing on Pinterest without a blog
Curious about how to get started with affiliate marketing on Pinterest without creating a blog? Well, Pinterest is a great method to make some additional money without having to start your own blog. While these methods, like any other form of online advertising, will require some effort on your part, they will ultimately pay off by providing you with a reliable source of income.
Launch a Pinterest account for your Business profile– Creating a account should be your first priority. If you don't have it yet, it's easy to create one right now. There are a lot of advantages of having an account. In addition to improving your account's credibility, upgrading to a business account grants you access to detailed analytics on your profile, boards and pins this information is crucial for fine-tuning your Pinterest approach
Improve Pinterest SEO by customising your boards – Yes, this is the next step you can do!! Using Pinterest SEO to increase the number of people who view your pins is crucial. With this information, Pinterest can better categorise and place your content in the feeds of users interested in it.  Pinterest search engine optimisation (SEO) relies heavily on optimised pinboards.
Generate pins– Did you know there are three standard pin sizes you can utilise when posting affiliate links on Pinterest? Yes, you heard it right? Idea Pins, Video Pins and Standard Pins. Although both Video and Standard Pins share certain similarities, Idea Pins are very different. The various types of pins serve distinct functions. Originally, standard pins were used as a way to drive traffic to a website. Video Pins are fairly similar to regular pins, although pinners may find it more difficult to navigate through them. One of the most recent styles for pinning on Pinterest is called an Idea Pin, and it is fantastic for expanding your audience because the Pinterest algorithm gives it a lot of preference
Choose a niche- This is a crucial step in the development of your affiliate marketing strategy. Pick a specific area of focus in which you have a true interest.  If you follow this step, you'll have an easier time suggesting complementary goods and services.
Join an Affiliate Programme -We've reached the most important part now which is promoting your pins as an affiliate without a blog. Find affiliate programmes (like the finest travel affiliate programmes) that sell products and services related to your chosen niche after you've narrowed it down.
So, now that you are aware that it is possible to use affiliate programmes to sell items. You may be wondering, "Where can I find the best affiliate programmes?" Well not to worry, I will discuss that as well
Types of niche best for Pinterest affiliate marketing
Picking a specific niche of interest on Pinterest is the most important decision you can make for your profile and will have an effect on your overall marketing approach. There are many types of niches available which are best for Pinterest affiliate marketing. However, I am naming a few popular niches in this blog. You can choose any of the below niches depending on your interests.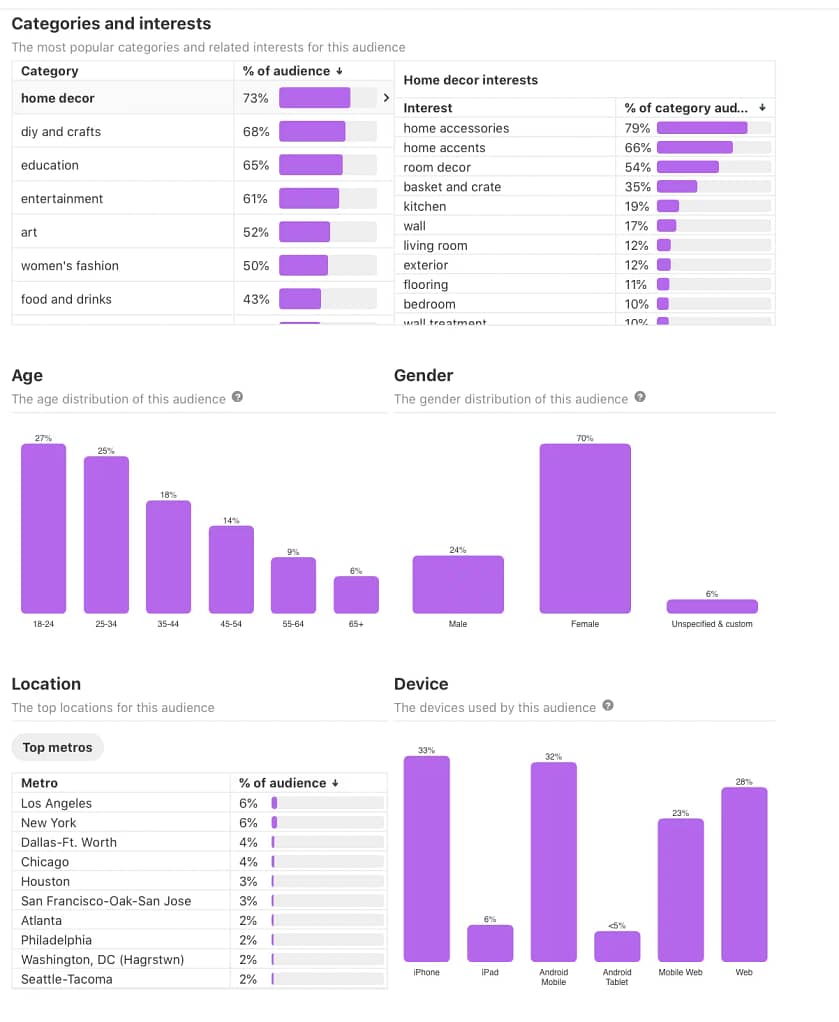 Source: singlegrain.com
Art- One of the most popular categories on Pinterest is art. The art area includes anything from photography to art supplies and art equipment
Beauty- One of the most cutthroat and lucrative industries is the beauty industry. The Pinterest user base has tremendous growth potential due to the disproportionate number of female users compared to male users
Home Décor- When it comes to affiliate marketing, this niche is a prominent speciality on Pinterest. The specialised market of home décor sells items meant to improve a home's interior design and atmosphere
Celebrities- Celebrities have huge fan bases across all platforms because of this widespread adoration from the public. Celebrity news, updates, lifestyle, vehicles, fashion, brands, etc. are all topics that people enjoy discussing. There were only two types of celebrities a few decades ago: movie stars and sports stars. Today, the addition of social media superstars and influencers means that material is expanding at an unprecedented rate
Education- One of the most popular niches on Pinterest is education, which has a 64% interest rate according to the study. In terms of sub-niches, teacher and subjects resources are the most popular sub-niches on Pinterest for teachers and parents.
Drinks and Food- According to a study, people have been shown to be interested in the drinks and Food niche at a rate of 52% on average. It's also been noticed that recipes and drinks are always popular and trending on Pinterest.
Best affiliate programs without a blog on Pinterest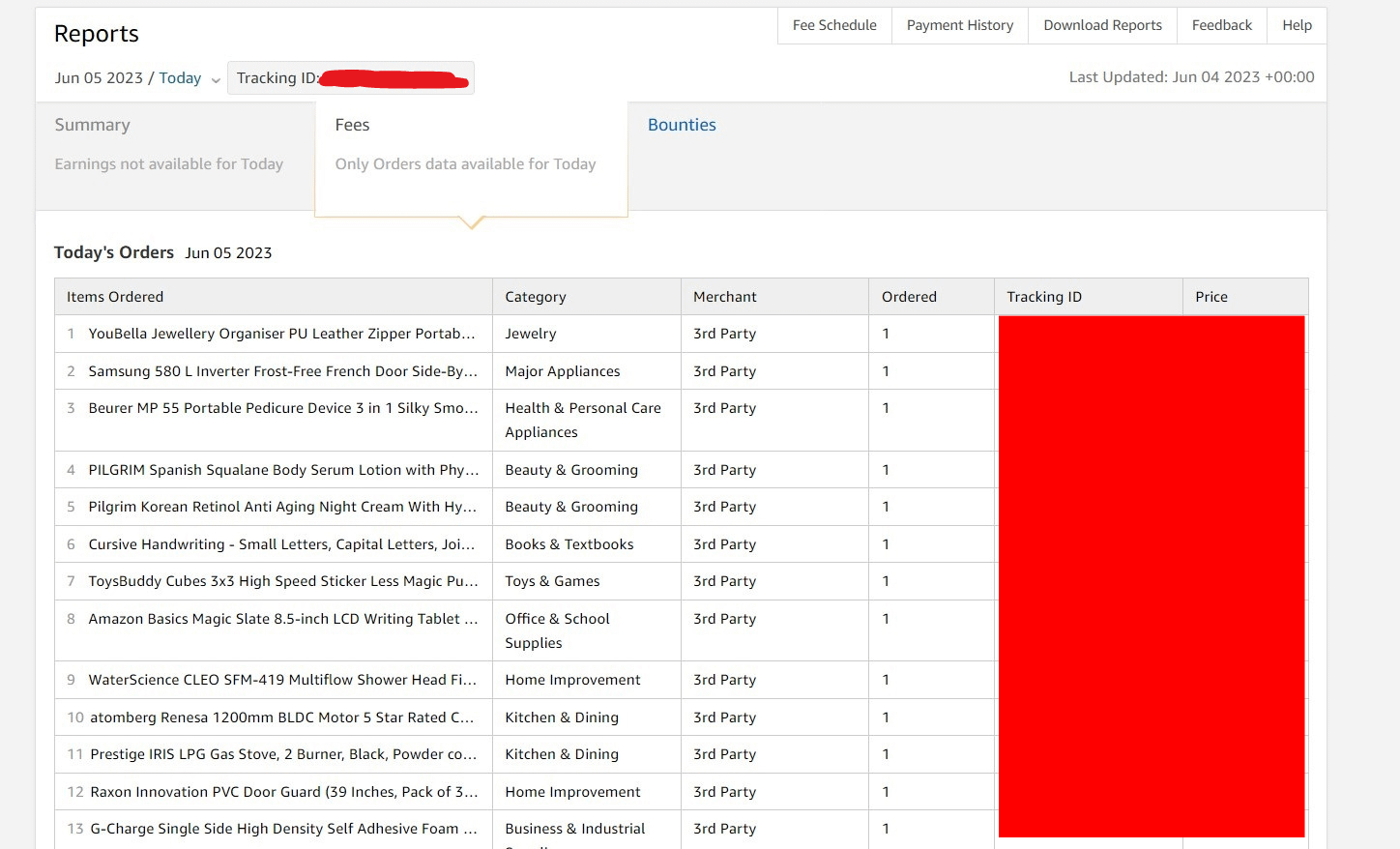 Amazon – If you're looking for a generic affiliate programme with a wide variety of products, then definitely this is the one for you!
Agoda – Yet another fantastic affiliate programme with a focus on travel
Canva – Since most pinners use it already, this presents a great chance for affiliate marketing!
TripAdvisor – Great for those who want to carve out a specific market in the tourism industry
WayFair – Great for interior design and accessories for the home
Tailwind – Since you'll be utilising this tool anyhow, you might as well promote it and cash in on its popularity!
This is only the beginning of the possibilities! Signing up for an affiliate programme is typically as simple as clicking a link on the affiliate program's main page.
Why to select Pinterest when It Comes to Affiliate Marketing?
You might be curious about whether or not Pinterest is useful for affiliate marketing. Well, according to Pinterest, almost 70% pinners have learned about a new company or product through the social media platform. If you're an affiliate marketer in today's crowded industry, using Pinterest to reach people who are already considering a purchase is a smart move.
Additionally, it is much simpler to earn monetary gain from a person who is willing to suffer monetary loss. Making money requires nothing more than knowledge of your specific market niche, some fundamental graphic design abilities, and a basic comprehension of marketing principles. In addition to this, Pinterest visitors are receptive to tips and suggestions.
Following are some additional factors that contribute to Pinterest's standing as an outstanding option for affiliate marketers:
Comprehensive Image Search Engine- Imagine Pinterest as a visual search engine that also includes social features built right in to the platform. During the first three months of the year 2023, Pinterest had approximately 300 million users and that is not the end of it. Approximately 2billion unique sessions are made every single month on the platform.
Less time consuming- Pinterest enables you to propose affiliate links and items to the audience of your website using pins that are both straightforward and visually appealing. Women make up more than 60 percent of these actively engaged users. And consumers spend approximately 14.2 minutes per session on Pinterest looking at visually appealing pins. These stats demonstrate that the time is right for affiliate marketers to start raking in some cash.
Is it possible to insert direct affiliate links into Pinterest?
Yes, off course. You can easily insert direct affiliate links directly to Pinterest!
Not to worry, I will give an explanation. The following is an explanation of how to conduct affiliate marketing on Pinterest. When it comes to Pinterest, usually these affiliates have 2 different options available to them to choose from. Your pins can either lead customers to the website or they can take them directly to the product's page on the manufacturer's site.
But proceed with caution. The guidelines of your affiliate programme will be the primary factor in making this choice. The submission of your affiliate links to Pinterest is discouraged by many firms.
What kind of earnings can I anticipate from engaging in affiliate marketing on Pinterest?
Well, there is some good news for those of you who employ an effective Pinterest Marketing Strategy and who participate in effective affiliate marketing programmes. You can easily generate between $130 and $300 each week, or perhaps more, through passive income
Tips to follow for affiliate marketing on Pinterest
Use of research tools for marketing- We rely on marketing automation technologies on a regular basis to save time and increase our revenue per visitor. To help you get the most out of Pinterest, I've compiled a list of our favourite tools:
Visuals can be made using Adobe Spark and Canva
Use Hoot suite to plan your pins in advance.
Using Super metrics to Evaluate Your Efficiency
Avoid include hashtags in pin descriptions- As of 2023, Pinterest has disabled the ability to click on the hashtags. This eliminates the need for hashtag feeds. Don't bother with hashtags because they're now treated the same as keywords.
Use other social media to spread your pins- It is a good idea to share all your pins on various social media sites, as the visual information you generate on Pinterest can be used by anybody. Instagram users may now easily share your content on Pinterest by claiming your account in the app's settings.
Drawbacks with Pinterest Affiliate Marketing If You Don't Have a Blog/Website
Pinterest dependency: It's not a good idea to put all of your traffic eggs in the Pinterest basket. Because to modifications to the platform, both visibility and reach ca be negatively affected
Competition: The increasing number of people using Pinterest for affiliate marketing could result in intense competition in your field
A Sluggish Growth Rate: Pinterest is a great platform for affiliate marketing, but it might take time to build a steady traffic
It's totally fine if you have no interest in starting a blog or website for Affiliate Marketing. So, I'm hoping that by reading this piece, you've gained a better understanding of Affiliate Marketing on pinterest and how can you make money using it. Please ask away in the comments section if you have any further inquiries. I appreciate you taking the time to read this.