Picture that you want a slick online image with your domain name and email address to showcase your brand. But let's not forget that there are many options, and choosing the right domain and email hosting provider can be difficult. Well, leave your worries behind because I will help you navigate this puzzle of options and find what is right for you.
Let's discuss two essential parts of your online presence: domain and email hosting. Domain hosting involves locking in your site's URL (like www.yourbusinessname.com). However, email hosting handles business emails (e.g., contact@yourbusinessname.com).
When searching for the best domain and email hosting for small businesses, we must start with domain hosting. There are many reputable domain registrars, but I will compare GoDaddy and Namecheap for your better understanding.
Comparison between GoDaddy and Namecheap:
Comparison between GoDaddy and Namecheap:
| | | |
| --- | --- | --- |
| Criteria | GoDaddy | Namecheap |
| Price | Generally offers higher initial domain costs, but often has regular promotions and discounts. | Generally offers more competitive prices and occasional deals. |
| Domain Variety | Wide range of TLDs (Top-Level Domains) available, including popular ones like .com, .net, .org, and country-specific extensions. | Similar variety of TLDs available, though not as extensive as GoDaddy's selection. |
| User Interface | User-friendly and intuitive, especially for beginners. | Simple and straightforward interface, suitable for both beginners and experienced users. |
| Customer Support | 24/7 customer support via phone, chat, and email. | Responsive customer support, available through various channels. |
| Privacy Protection | Offers domain privacy protection for an additional fee to keep your personal information private. | Includes free domain privacy protection to shield your personal details. |
Let us now shift our focus to email hosting. As you might know, Google Workspace (formerly G Suite) and Microsoft 365 (formerly Office 365) are two popular email hosting providers for small businesses. So, let's compare and find out how they stand against each other in this sector:
| | | |
| --- | --- | --- |
| Criteria | Google Workspace | Microsoft 365 |
| Email Features | Powerful email platform with a user-friendly interface, excellent spam protection, and ample storage. | Feature-rich email solution with a familiar Microsoft Outlook interface and robust security. |
| Collaboration | Seamless integration with Google Drive, Docs, and other G Suite apps for smooth team collaboration. | Excellent collaboration tools with Microsoft Teams, OneDrive, and SharePoint integration. |
| Pricing | Various pricing tiers to fit different business needs and budgets. | Multiple plans available, offering flexibility for businesses of all sizes. |
| Customer Support | 24/7 customer support through email, phone, and live chat. | Responsive customer support through various channels. |
| Real-Life Example | A small creative agency uses Google Workspace for their domain and email hosting. They appreciate the integration with Google Drive, which allows them to easily share and collaborate on projects with clients. The robust spam protection ensures they never miss important client emails amidst the clutter. | |
When mentioning about best domain and email hosting for small business, many small business owners prefer Microsoft 365 for domain and email hosting. Wondering what is the reason? It is mainly because of its trust worthy email hosting. People can easily recognise and like Microsoft Outlook and Teams' accessibility. Besides, it is very useful for them in keeping their teams in sync across the country.
Moreover Microsoft 365's OneDrive is its prime secret weapon. This handy tool allows them to store and access their important files in a secure digital vault. When it comes to domain and email hosting value, Microsoft 365 often wins.
Domain Hosting Pricing:
GoDaddy: Domain registration at GoDaddy possesses structured pricing. Let me tell you directly, registering your domain may cost more than with other providers. But as you know, GoDaddy is renowned for promotions and discounts. That is the secret privilege that you can enjoy your first purchase and, at the same time, save you money.
From my personal experience, the variety of Top-Level Domains (TLDs) offered by GoDaddy is great. Picture a menu with.com ,.net, and.org extensions—they are all available at GoDaddy. However, it is suggested to check the calendar as things may slightly differ when the renewal time comes. After the initial promotion, prices may change. Hence, being careful can be your ultimate savior.
| | | |
| --- | --- | --- |
| Plan | First Year Price | Price After 1st Year |
| Basic | $5.99/month | $8.99/month |
| Deluxe | $7.99/month | $11.99/month |
| Ultimate | $16.99/month | $16.99/month |
| Maximum | $16.99/month | $16.99/month |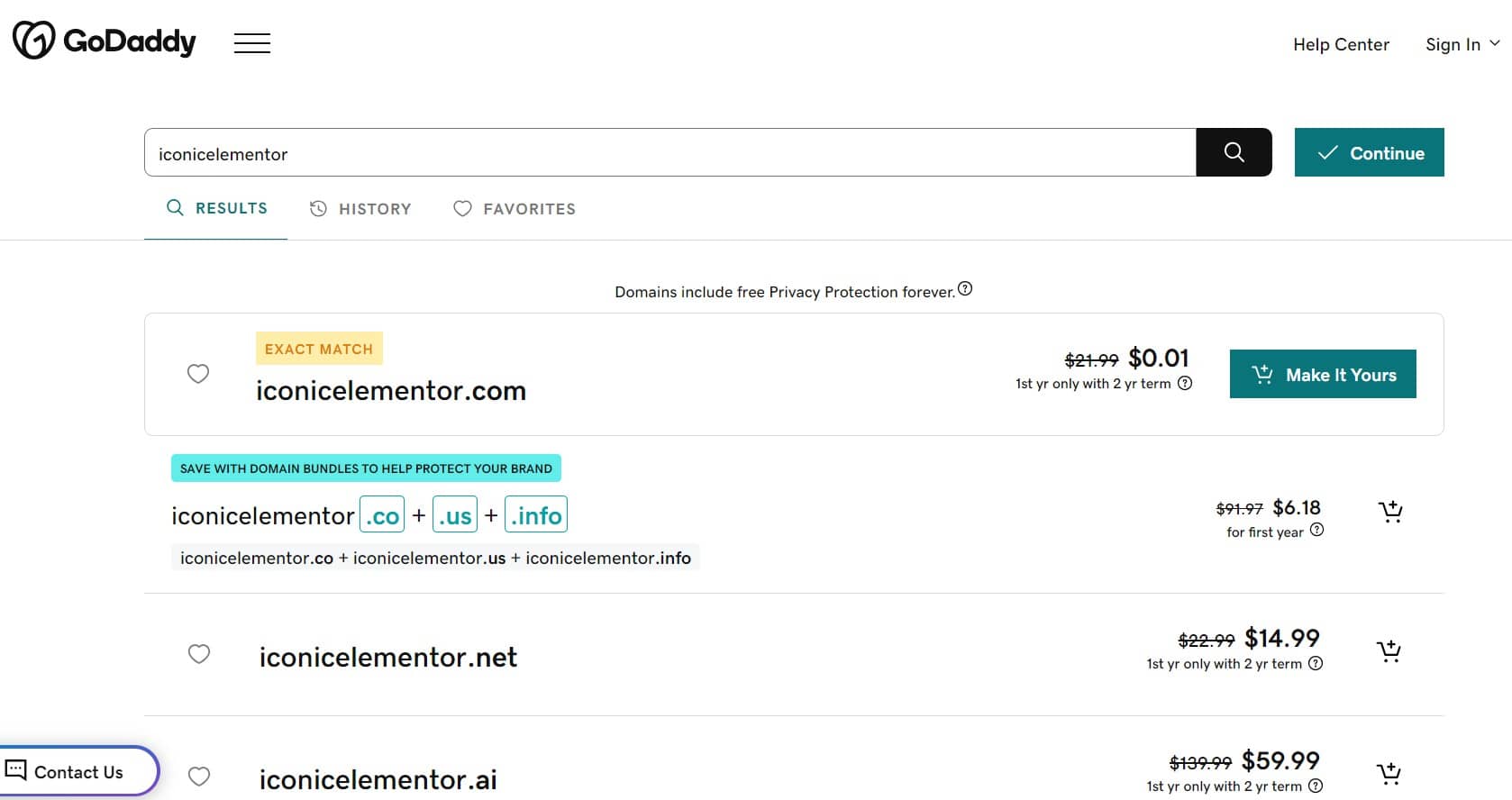 Namecheap: Let's explore Namecheap, which is known for its affordable domain prices. They have a simple, affordable, and accurate pricing model that potentially attracts several users. They priorities making budget-conscious small businesses happy.
Namecheap may have fewer domains than GoDaddy, but that can't pull them down in the game as they cover all the bases. Namecheap has the usual TLDs that small businesses use. They stand tall when it comes to value and a straightforward domain deal.
| | | | |
| --- | --- | --- | --- |
| Plan | First Year Price | First Year Price | Included Features |
| Starter | $1.88/month | $3.88/month | Free domain, 3 websites, 20GB SSD |
| Popular | $2.98/month | $5.88/month | Free domain, 3 websites |
Email Hosting Pricing:
Google Workspace: Offering affordable pricing solutions for all sizes of businesses, Google Workspace features flexible plans with different storage sizes and features that cater to each of their users' needs. Their pricing model has monthly fixed payments that allow customizable menus.
Google Workspace may seem costly at first glance, but they offer numerous advantages that outweigh its price. Email alone provides many impressive features while collaboration tools offer many powerful business advantages. Google Workspace integrates easily with other cool Google apps too so the increased price may actually be worthwhile in the end.
| | | |
| --- | --- | --- |
| Plan | Price per User/Month | Included Features |
| Basic Plan | $6 | 30GB cloud storage, file sharing, video conferencing, 24/7 support, and more |
| Unlimited Storage | Additional cost | Upgrade to unlimited storage when needed |
Microsoft 365: Similar to Google Workspace, Microsoft 365 also offers multiple pricing plans are customisable specifically for each business' requirements in terms of storage capacity, collaboration features and security needs. According to several users, it works particularly well with organizations using Outlook Teams OneDrive for productivity and collaboration purposes.
| | | |
| --- | --- | --- |
| Plan | Price per User/Month Range | Included Features |
| Exchange Online (Plan 1) | $4.00 | 50 GB mailbox and messages up to 150 MBOutlook on the web provides a premium browser-based experience Inbox makes it easy to track email that matters most automatically move old messages to an In-Place Archive |
| Exchange Online (Plan 2) | $8.00 | 100 GB mailbox and messages up to 150 MB Built-in data loss prevention (DLP) Cloud Voicemail services with call answering, dial-in UI, and automated attendant |
| Microsoft 365 Business Standard | $12.50 | Desktop versions of Microsoft 365 apps with premium features 50 GB mailbox and custom email domain address File storage and sharing with 1 TB of OneDrive storage Maximum number of users: 300 Host online meetings and video conferencing for up to 250 people with Microsoft Teams Inform and engage with communication sites and team sites throughout your intranet using SharePoint |
Zoho Email Hosting: If you have a small team Zoho can be the best for you. Zoho provides a free plan with up to five email addresses. Like Microsoft 365 and Google Workspace, this hosting option allows flexible pricing plans with storage upgrades as well as collaborative tools. Zoho's Mail, Docs, and Meetings tools make Zoho Email Hosting the ideal pick for enterprises looking for effective productivity solutions and collaboration solutions.
| | | |
| --- | --- | --- |
| Plan | Price per User/Month Range | Included Features |
| Zoho Email Hosting | | |
| Basic | Starts at $2.99 | Email and web hosting, 25 to unlimited email accounts |
| Standard | Starts at $4 | Email hosting for multiple domains, 30GB storage per user, Zoho Office Suite, Docs, Cliq |
| Premium | Starts at $4 | Archiving, eDiscovery, backup and restoration, 100GB storage per user |
| Zoho Mail Lite | $1 | 5GB email storage per user, email hosting for multiple domains, offline access, Microsoft compatibility via Exchange ActiveSync |
Additional Considerations:
Scalability: You are a small business today but will soon be a star. Think ahead when choosing a domain and email host. Question if they can grow with you. Avoid future growing pains and hiccups in the initial stage.
Uptime and Reliability: Your website and emails are your digital storefront's open signs. You want those signs on 24/7, right? That is why you need a reliable provider. Say no to downtime, as it can disrupt your business, and you obviously won't want that.
Security Features: Lock up, folks! Digital security should be your priority. Customers' trust and data security depends on it. When shopping, look for SSL certificates, spam filters, and data encryption to protect sensitive data.
Real-Life Examples:
The Handmade E-commerce Store: A small retailer of handmade goods uses GoDaddy for domain hosting. They like to stand out, so having many TLDs is like a creative playground. The initial domain bill was higher, but the promotional discount made it more affordable.
The Innovative Tech Startup: Google Workspace headlines the tech startup celebrating innovation and teamwork. With their eyes on the stars, they love Google Drive's seamless integration with other cool apps. The starting price is higher, but they see it as an investment in a tool that boosts collaboration and innovation.
The Smart Consulting Firm: Namecheap is for small consulting firms. Keeping it simple and sensible is Namecheap's motto. With affordable pricing, they are freeing up resources for other exciting business ventures.
The Architectural Dream Team: Finally, architectural wizards love Microsoft's productivity magic. Their backdoor to smooth communication and project coordination is Microsoft 365. Outlook is their trusted friend, and Microsoft Teams is their productivity secret. Microsoft tools orchestrate a productivity symphony.
The best domain and email hosting for your small business entirely depends on your needs, budget, and preferences. Google Workspace and Microsoft 365 excel at email hosting and collaboration, while GoDaddy and Namecheap dominate domain hosting.
At this crossroads, weighing the pros and cons of each provider is like creating a masterpiece. Think long-term about benefits that will keep coming and how each piece fits into your business's unique jigsaw.
The stage you set is crucial as this is your company's digital identity. Whether you prefer GoDaddy, Namecheap, Google Workspace, or Microsoft 365, take your time to understand your requirements, compare the price accordingly and find the hosting solution that will support your success.
Also read,