Having a good presence of a company is very important especially in the digital era. Your website is like your virtual storefront; hence, it is the first connection prospect clients make with your brand. Design and functionality of the website become even more important when it comes to a niche market such as hair weaves.
Additionally, I will present some of the characteristics possessed by these Hair weave website templates so that you can choose the one that fits well. So, what are you waiting for? Start going through our collection of hair salon website templates, now!
List of best hair weave website templates
1. Trisha hair weave Shopify Theme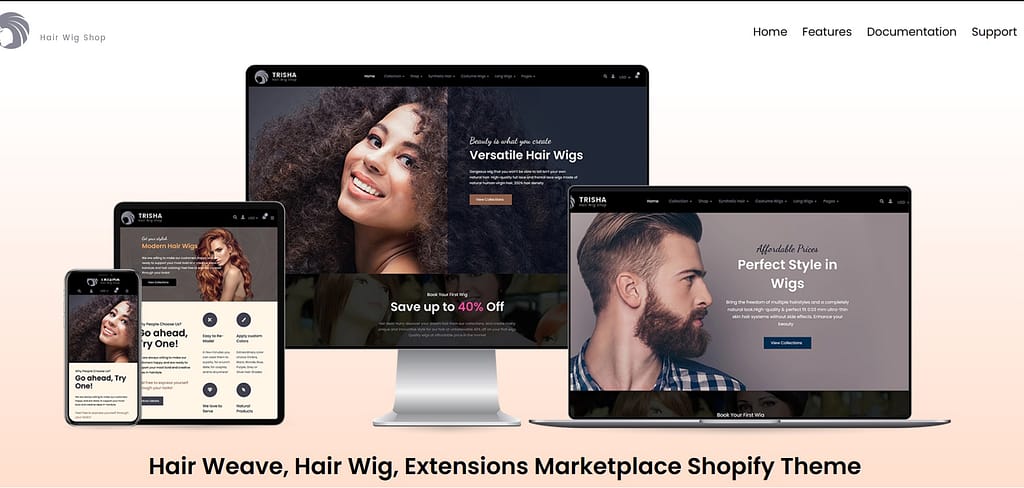 This is a very flexible Shopify theme. It provides you with classy page layouts and sections to allow you design your eye-catching online shop. Its intuitive Drag and Drop Homepage allows you to create a unique one for your website. This specially designed Shop Page offers the best way of presenting your products attractively. You can also employ other inbuilt layouts (e.g. About page, Contact page, Services page, Blog page, and FAQ page) for the inner pages of your website. This makes it all easy. This is easy to use and it can help to put your e-commerce store on the way to high rank in the search engines and more conversion rate. You can also buy it on Shopify or Theme Forest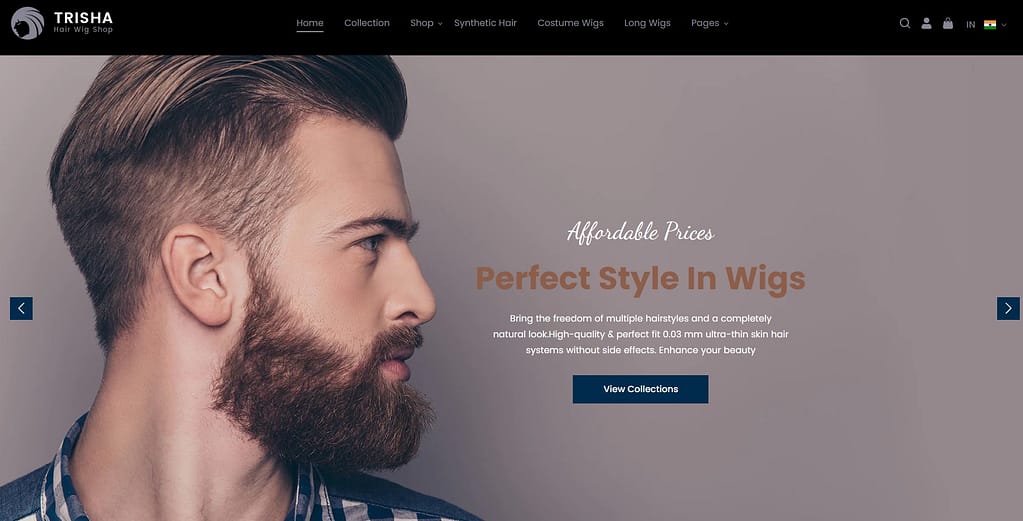 This is by far the most optimized Shopify Theme available. Uses HTML5, CSS3 and Sass CSS for coding. The best search engine optimization and speed optimization techniques employed by this glamorous theme. Similarly, it can be accessed on 100% mobile friendly browsers and is cross browser compatible. It will work perfectly on every screen size and browser
Key features
Swiper Slider feature
Product Carousel
Different styles of Mega Menu
Supports multi-currency
Ajax Add to Cart Product
Size Chart Integration
Ask An Expert Form
GDPR Cookie Popup
Advanced Mega Menu Layouts
Ajax Pagination
Drag and drop builder on the home page
Product Filtering by Tags
Product Image Swap/ APPS
2. Triss – Hair Extension, Beauty Salon Shopify Theme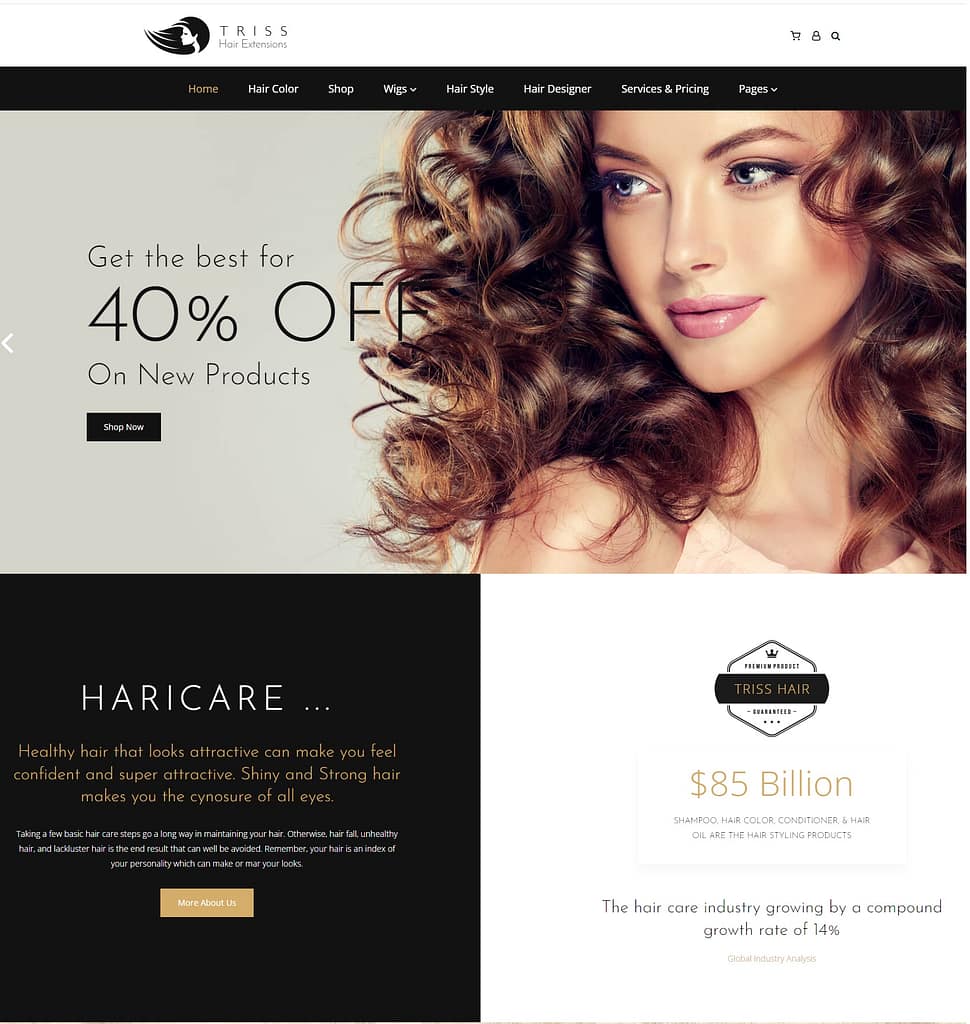 You would love Triss if you need a Haircare and Weave Shopify Theme with modern special effects. The Beauty and Hair Salon theme employs attractive hover effects, animations, and Parallax effects on your website, which catches the attention from the get go. An excellent theme for hair extensions, weaves, hair accessories, hair care products, hair spas, and styling. Triss can come up with a unique web design which is both strong and beautiful. It gives you a Sticky Menu that improves site navigation. The e-store is also fully featured in terms of e-commerce and has anything one can possibly need.
With the "color swatch" capability of Triss Shopify theme, you can select a colour and change the presentation of all of your products' colours. When checking, the buyer gets more options of colours to choose from in these changes on the products. This would enable the user to select different colors as they viewed products in variant colors. You could use this feature to display other colour options for the items that are of different colours like the black and brown watch straps or the dials in different colours
Key features
HTML5 and CSS3 coding
Search engine optimized, responsive
2 Unique Homepages
5 Mega Menu styles, Sticky Menu
Ajax Sidebar Filters, Add to Cart, Wishlist
Product Sale Label, Deal Countdown Timer
Custom pages for About and Contact pages
Sliders, Product Owl Carousel
Supports Product Review App
Social Media Integration, Blog, and Newsletter Support
3. Beaux – Cosmetic Store Shopify Theme( Can be Customized for Hair Weave)
Beaux is not just for hair products. It can help you to market other beauty related products and services. The color tone for this Cosmetic store shopify theme is very soft with feminine colors, and it exudes soothing elegance. It can exhibit and sell wigs, extensions of the hair, weaves, products for caring for the hair and female cosmetics. You can also buy it on Shopify or Theme Forest

The Search function is very useful to customers to enable them find their products. It is possible to create a nice site with cool sliding, product carousel, sophisticated typography, as well as gentle special effects. This theme has Ajax elements such as Cart Pop-up, Slide View, Filters, and Wishlist. The Cosmetic Store Shopify Theme also comes with an impressive newsletter subscription pop-up and fashionable blog which looks great in masonry style
Key features
A powerful admin panel and drag and drop sections.

Slick Slider, product owl carousel, and logo carousel.

SEO-friendly, Responsive, Retina ready

Ajax Navigation, "add to cart", "product wishlist", and sidebar filters

Quick View, Product Swatch, and Product Image Zoom.

Social sharing functionalities, Masonry-powered blog, and newsletter support.
4. Avery | Hair Wig, Extension Shopify Theme
Avery is an amazing Shopify Hair Extension Theme that will add elegance and glamour in your website. It ensures that a particular website differentiates itself by using unique color schemes and layouts. Secondly, the site also offers enough space for displaying high-resolution images. Subtle animation, hover effects and Parallax to make your website fancier. In addition, the theme has some great features in addition to its good looks. From its stylish looks to performance tweaks and available functions — Avery Hair Extension Theme excels in all areas. You can also buy it on Shopify or Theme Forest

Key features
Built with HTML5 & CSS3
Search engine optimized and responsive
Beautiful and glamourous design
Drag and Drop Homepage Blocks
5 Mega Menu styles with image support
Ajax Sidebar Filters, Cart, Load More Options
Pop-up Quick View
Product Image Zoom
Sliders, Product Owl Carousel, Google Fonts, Font Awesome Icons
Social integration, Blog, Newsletter Subscription Pop-up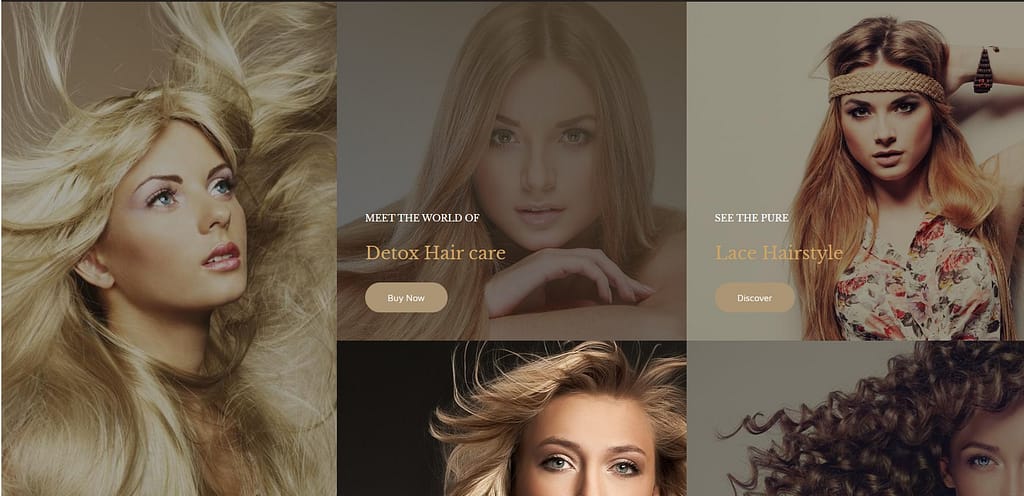 5. Muhil Hair extension & Hairdresser Shopify Theme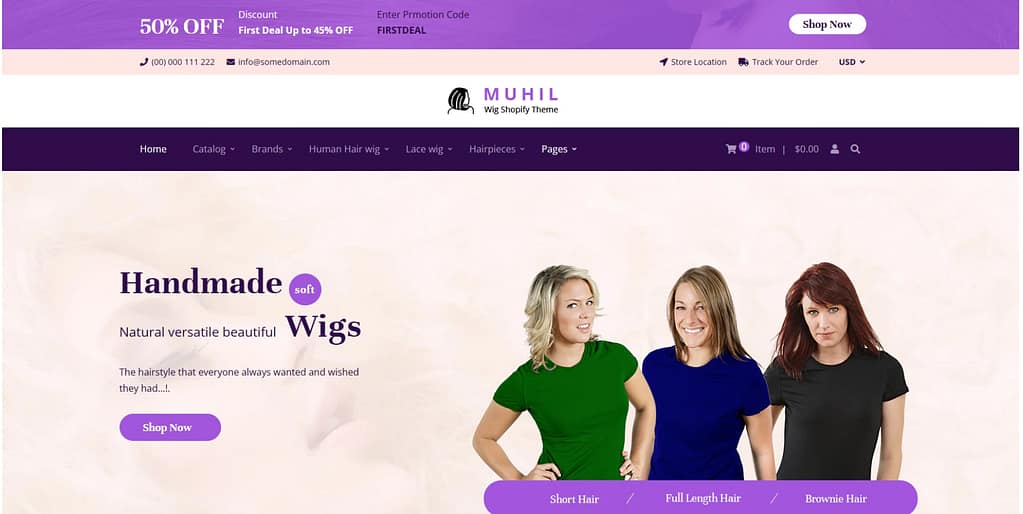 Muhil is a highly customizable Shopify theme meant to provide an excellent online shopping experience for customers of a Hair Wig & Hair Salon. Muhil is a sleek and contemporary Shopify theme that can be used with websites that deal with hair care, hair ornaments, hair extensions, afro or weave, or hairstyling. It is responsive and contemporary theme featuring innovative eCommerce functionality. Muhil offers an array of unique, creative features including customizable header and footer, five mega menu types with images supported, beautiful portfolio gallery, testimonials, sliders, carousels, deal counter, currency swither, and many more stunning functions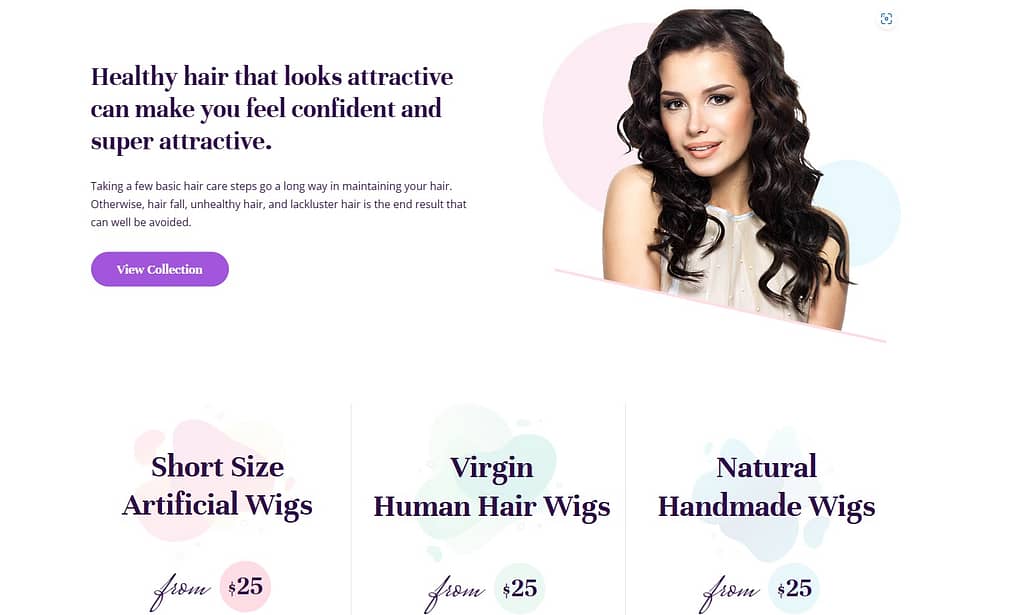 You will also be in a position to provide your buyers with the products as soon as they might need it because it has feature-rich product sorting and search options. Latest collection, best selling, and ad banner sections of your site can help you accelerate the number of successful purchases. Modern and highly responsive UX design ensures visually friendly website view great on all devices. Smart social media support for blog enables delivery of information to clients right at their palm set. The theme also has some blogs, product collections, lookbook, mega-menu, and most needed items. You can also buy it on Shopify or Theme Forest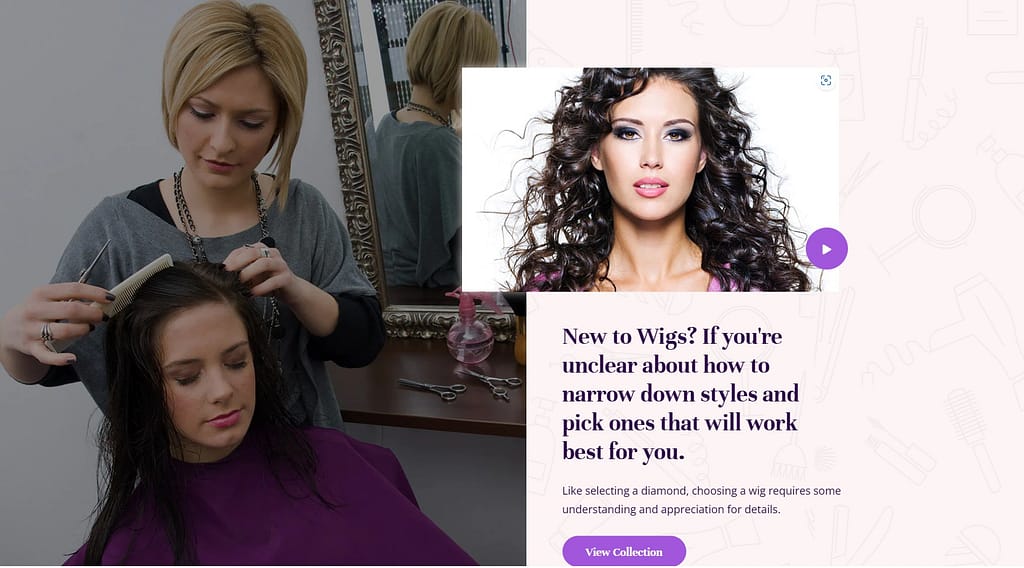 Key features
Responsive Design
your content is presented in a nice way
Products Featured Slider
Product Sale Label
Grid & List Mode
Customer Reviews
Product Owl Carousel
5 types of Mega Menu
Use tags to filter products by colours and other parameters.
An opportunity to buy the products without leaving the current page.
Custom Information Widget
As such, a good hair weave website helps customers find your business, as your brand grows online. It starts with choosing the right website template that makes a site attractive and functional. Select templates that consider aspects of appearance, usability, responsiveness, flexibility, and continued assistance.
Customization must be kept in mind as it helps to differentiate your website and match its content with the brand image and uniqueness. To remain ahead in the hair weave industry, you must have high quality images, engaging product descriptions and informative blog content.
Also read: 5 Best Commercial Cleaning Website Templates in 2023