Running an effective company requires recruitment of the best available workers, but yes it is difficult sometimes to get the right talent. If you can build an elite team of players will depend on how a company decides to fill vacancies. Companies that deal with recruitment and hiring have to be extremely attentive to the image they present to their prospective customers. These organizations should do more than just advertise their services on their websites. They must establish their credibility and entice potential applicants. The website design and features of a recruitment consultancy determine how well it can attract top-quality workforce. The website's foundation lies on the template choice. With so many options, how can companies find the perfect Recruitment consultancy website templates to achieve their hiring objectives?

Well, here I will discuss the essential components that will help you to build an effective recruitment website template. We explore design that specializes in ease of navigation, Mobile friendly, seamless Job Hunting, and Customization of the website. This is a guide that provides templates that one can use to get services of top candidates when it comes to launching new recruitment businesses or re-designing existing sites. Also, if you have the right template then it will be easy for you to make the employment process easy. Qualified applicants are drawn to your website once you have the right template
The main focus is to offer guidance with website templates to all firms who deal with recruitment process. You need to choose options that reflect your brand and enhance your online hiring strategies. Create a website talking to candidates and speeding up screening. Such insights will enable these firms create a captivating portal that will be able to attract new "employee of the month."
List of the best recruitment consultancy website templates
01. HR Advisor | Human Resources & Recruiting WordPress Theme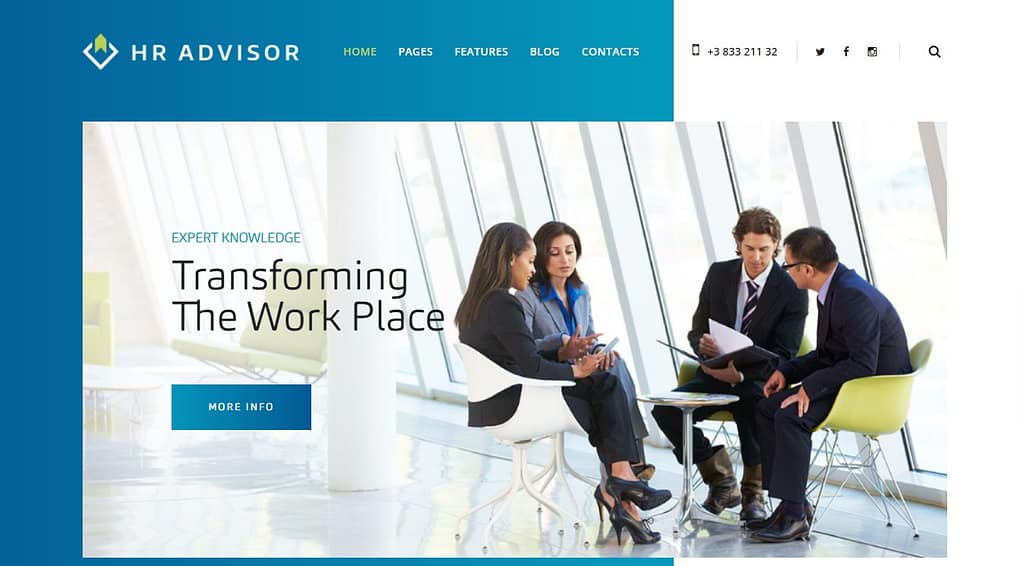 The HR Advisor is an up-to-date and nice-looking WordPress template oriented towards Human Resources and Recruitment companies. The finished creation reflects the high standards of companies which are good for HR consultants, career coaches, recruiting office and also companies who offer leadership programs to employees.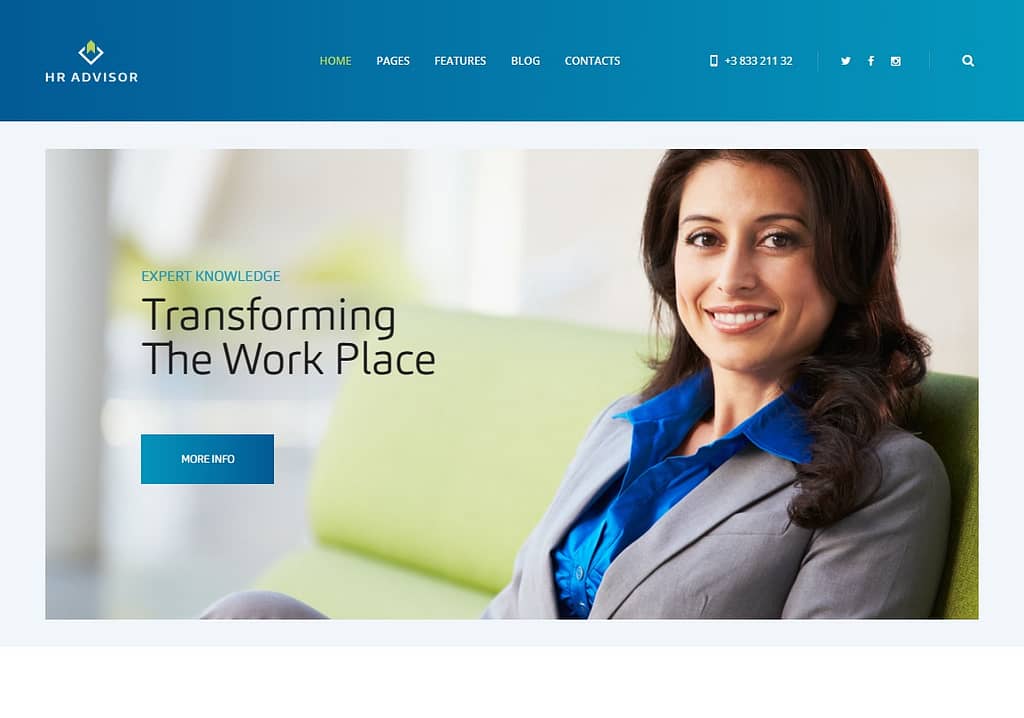 This responsive layout adjusts effortlessly over the desktop up to tablets and mobile displays with great visibility and comfort of use for customers. The theme lets you install a site in no time with one click and thus saves useful moments. It adopts SEO techniques that enhance visibility, thus boosting organic visits to websites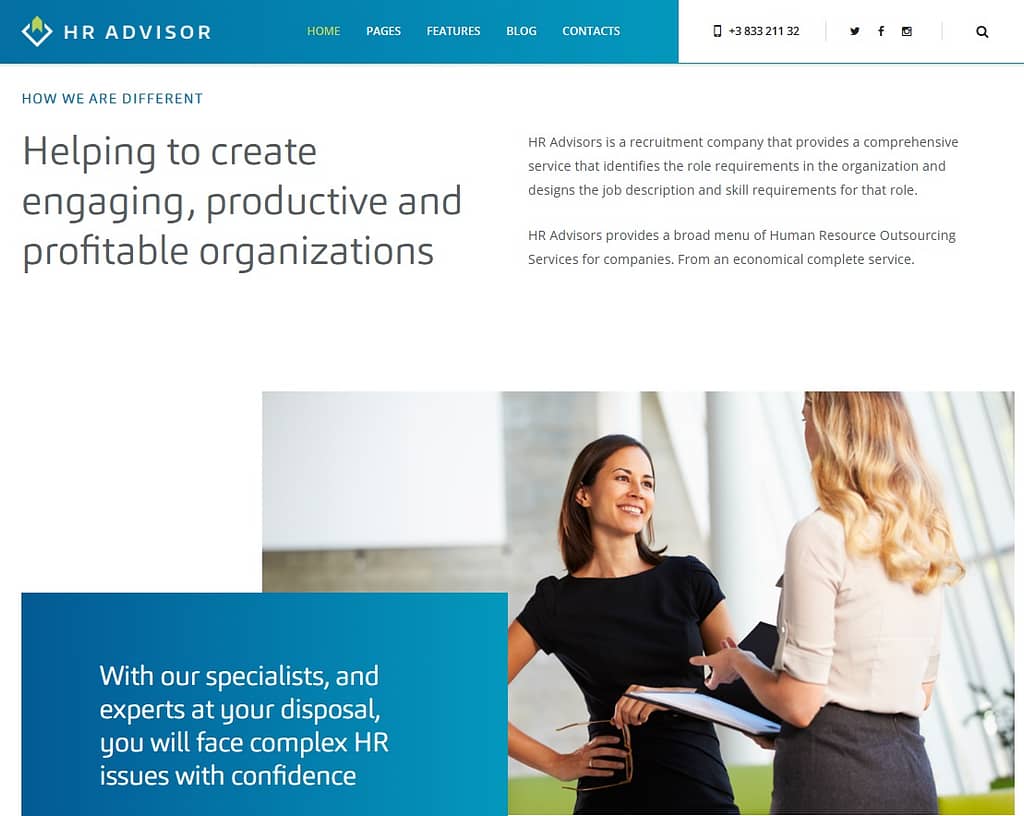 There is flexibility in the customization of colours, which can be used to align it with your brand. It also has a drag-and-drop page builder to create unique design pages. Revolution Slider is a widely used plugin that allows you to create appealing sliders to display your content. It is compatible with WPML, WooCommerce, or MailChimp and enhances functionability. It offers a uniform work experience on all browsers of the web.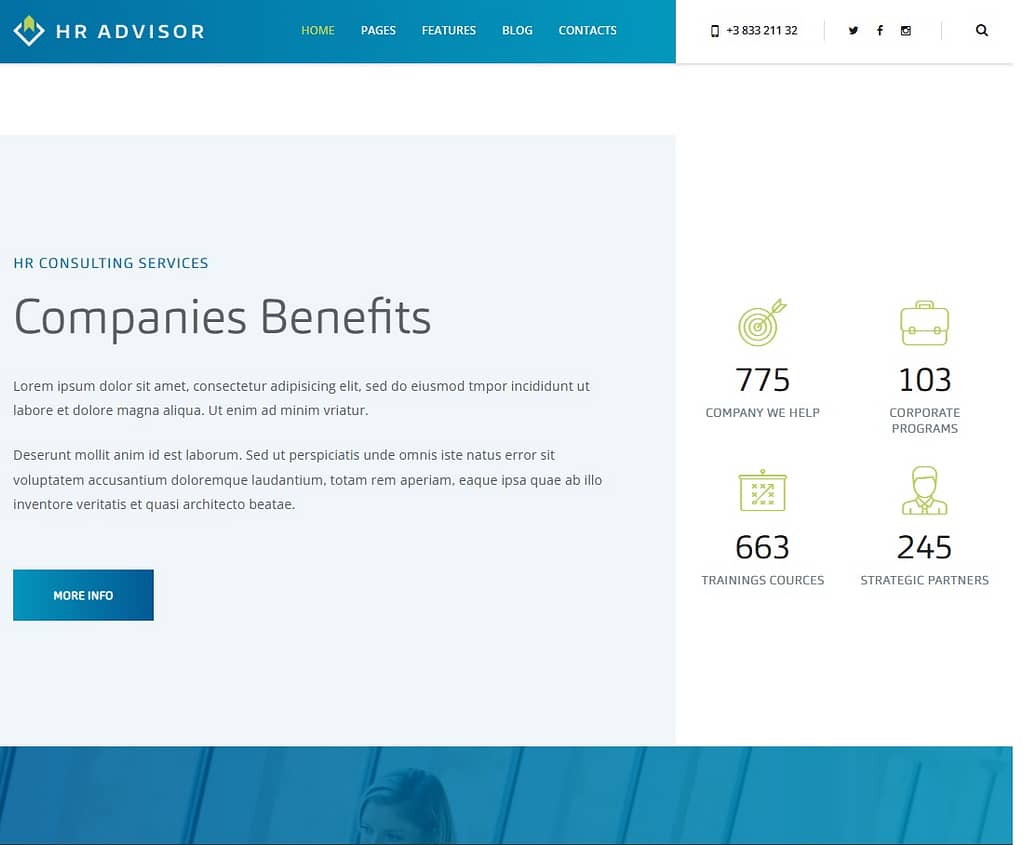 You can have numerous benefits which I will say here. So, the main benefits included optimized staffing management tools for enhanced HR processes and productivity. Today, it is important for an organization to project its image in a manner that will attract the best talents and clients. With intuitive navigation, it is a hands-free user's dream come true. It also raises the ranking of the website on search engines. One-Click Demo and Drag-Drop Builder makes easy & quick creation possible
Key Features:
Fully adaptable design and layout
Single-click installation demo
SEO- friendly
Personalized options
Revolution Sliders are included
Compatible with WooCommerce, WPML, and MailChimp
Compatible with cross-browsers
Staff management tools included
Advanced and professional design
Easy user navigation
Built-in SEO optimization
Easy setup with demo
Drag-and-drop options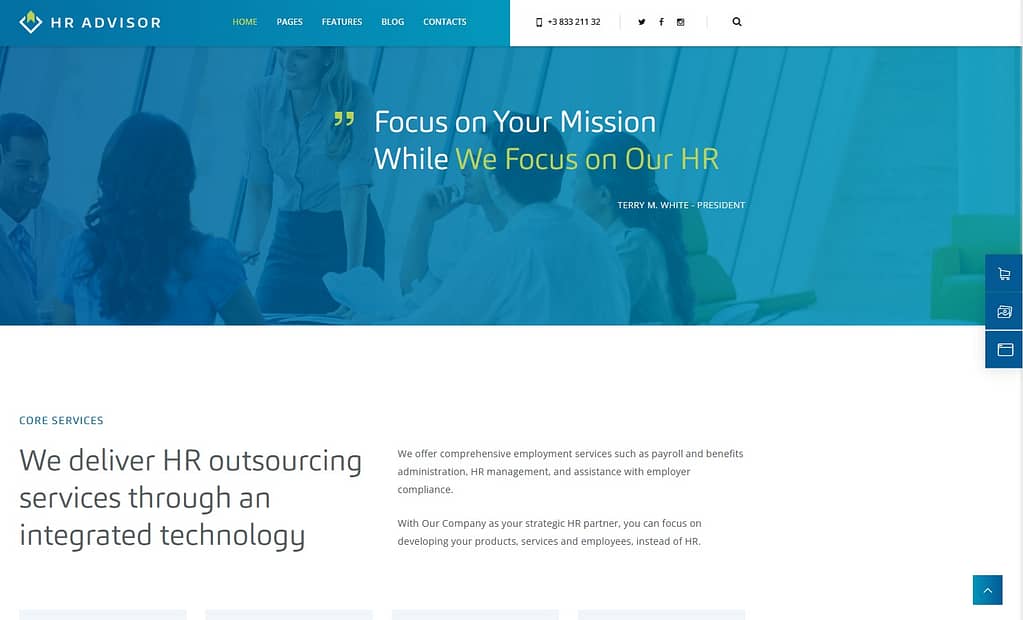 02. Ogeko – Human Resource Solutions WordPress Theme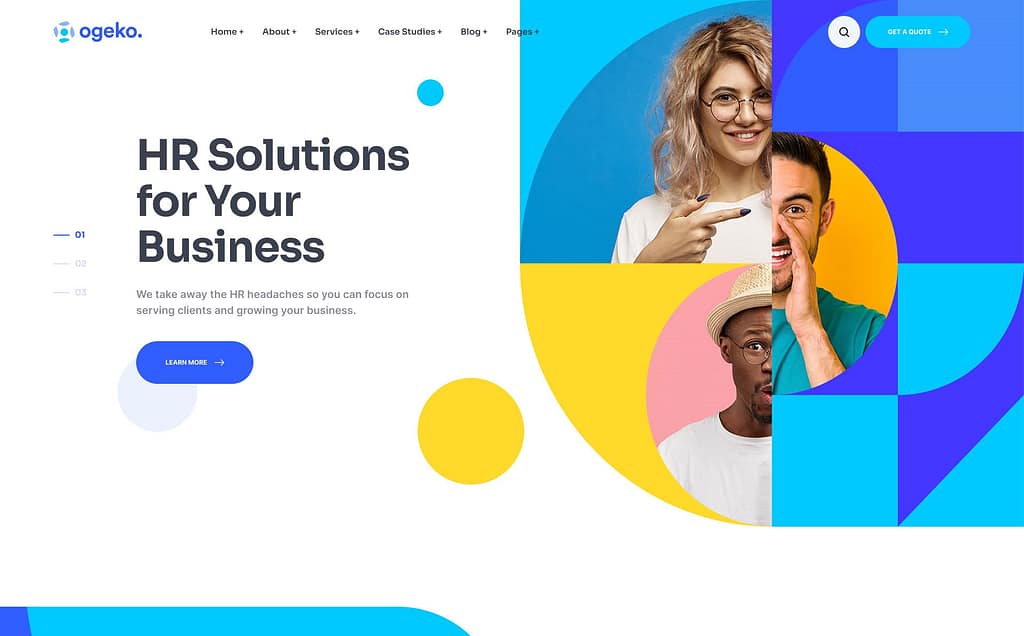 So next I will discuss about Ogeko. It is A Stylish Modern WordPress Theme for Human Resource professionals.  With this attractive theme, consultation agencies, human resource agency etc can construct mind blowing website in no time and can attract clients as well for sure.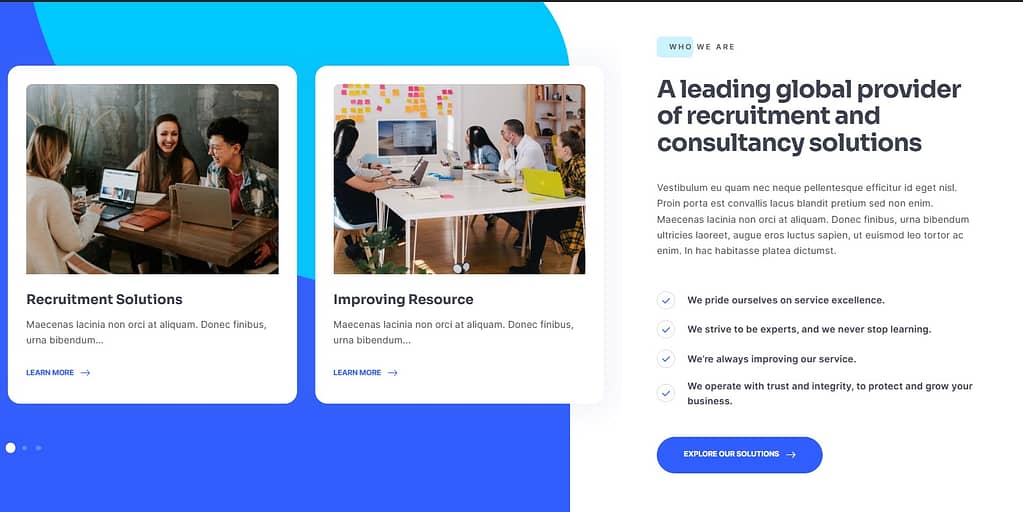 For easy beginning, four professional homepage design themes can be downloaded in one click in Ogeko. These include creative services pages – ideal for emphasizing your HR, consulting, business or marketing solutions. The SEO-friendly blog captures the readers' attention, while the dedicated 'Case Studies' page can highlight your success stories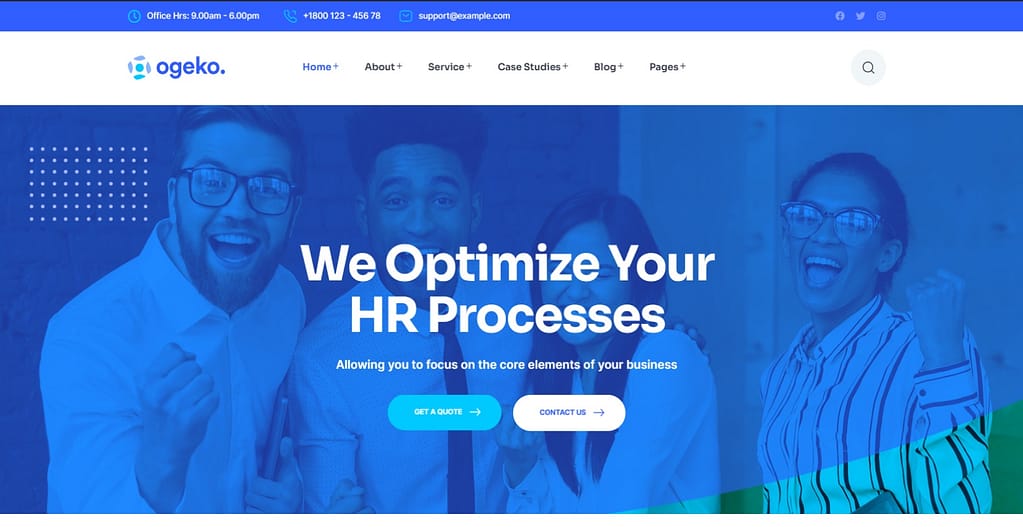 This tool is developed and created with Elementor. It provides drag drop features without any coding. Your site will also look fantastic on mobile, and also it will be mobile-friendly. It works best with all such plugins including Revolution Slider, WPML, Yoast SEO and others. This, therefore, makes Ogeko the best theme that any HR professional would desire when looking for a premium site. Friendly and dedicated tech support for six months is provided by a team of friendly staff upon sale as well
Key Features:
Variety home-page layouts
service pages are unique
Various case study page styles
Blog page layouts
Pre-built inner pages
Elementor page builder
Fully responsive design
Plugin support available
Free support of 6 months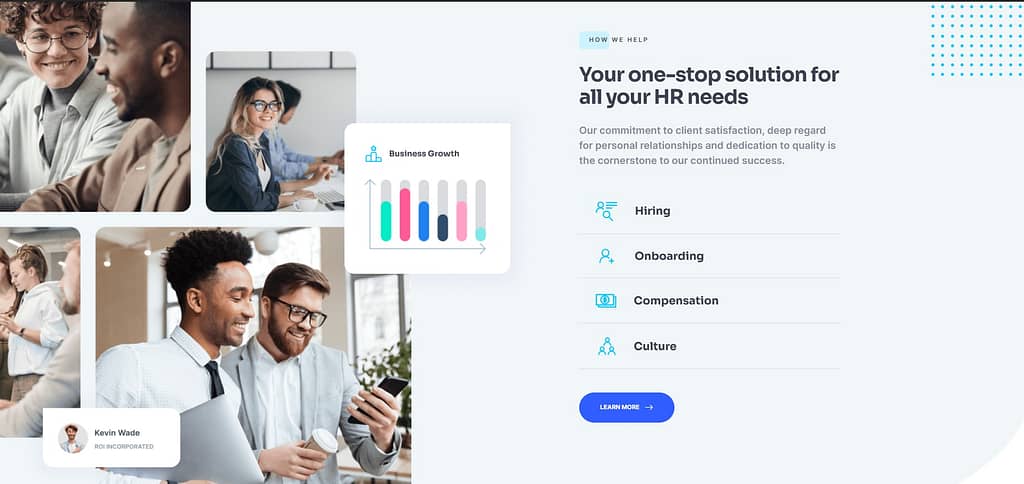 03. Emphires – Human Resources & Recruiting Theme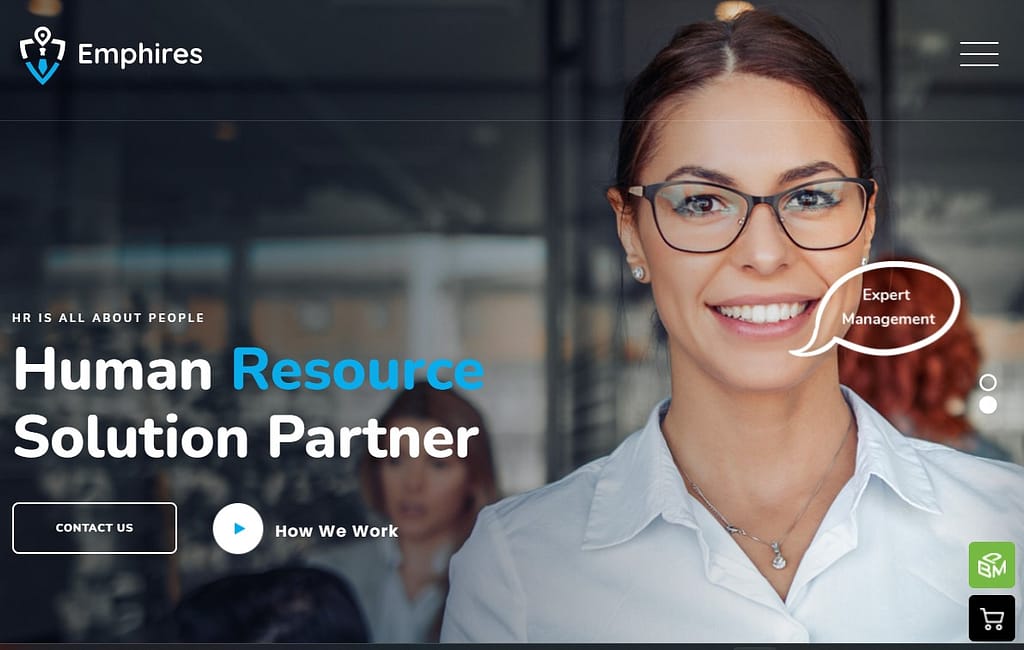 Empphires is a highly adaptive and user-friendly WordPress theme developed solely for human resource and recruitment companies. It has a variety of features and tools that make it easy to display job opportunities. It also attract the best applicants and facilitate the recruitment process. So, let us check some of their key advantages and benefits.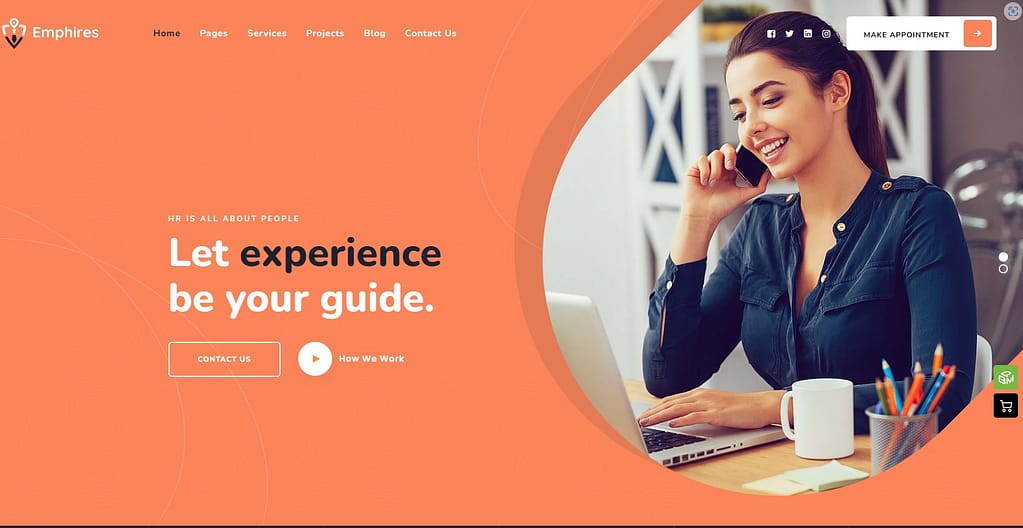 It has an elegant design of very modern style with strong emphasis on typography as well as visual hierarchy/elements. Minimal interface makes sure that your content looks different and attracts people's attention. The right combination of colors and layout features makes a reliable, professional brand-good for HR& recruitment agency.

Generating and organizing job ads is extremely easy with Emphires. This has seen progression in search and filtering that enhances ease for both employers and candidates navigating through vacancy listings. Furthermore, Emphires includes its own resume-submission form which enables job seekers to submit their online application via your website.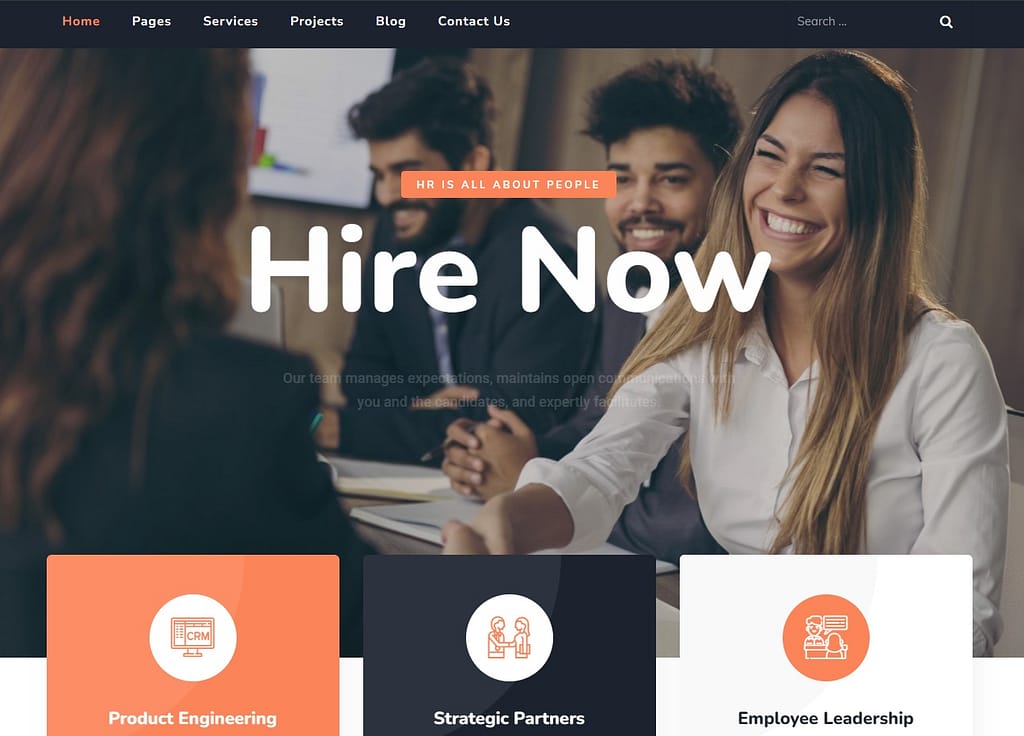 Emphires includes an extensive dashboard for candidate application management and evaluation. it is simpler with emphires as you get to track all your applications in one place. As another aspect, it provides customization on the corporate client and partner company links. You may put emphasis on mission, values, and up-to-date openings. To succeed in HR, building trust and credibility is essential.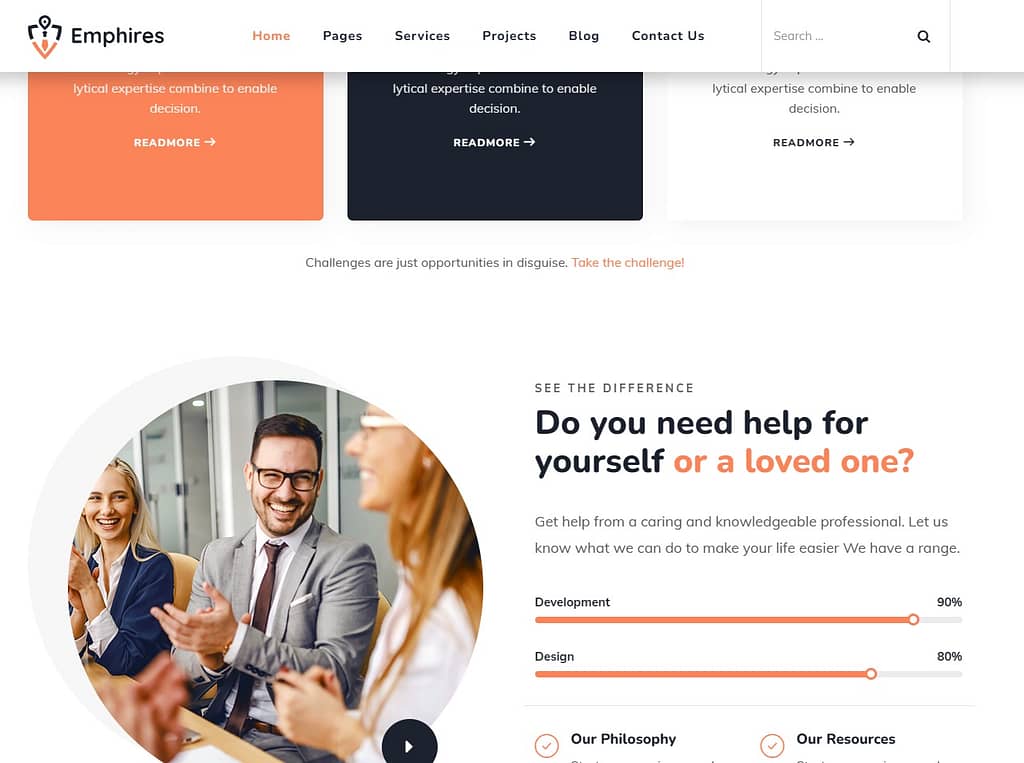 Empires contains a 'testimonial' segment that displays opinions from contented employees as well as offers insight on company culture. This is one of the reasons it comes equipped with blogging options to be shared through informative posts, engaging, and laid-out company updates, HR tips, and Industry Knowledge
Key Features:
Latest and advanced professional and modern HR recruiting design
Attractive interface for job postings
Modern job listings using search and filter
Direct resume for submitting form
Dashboard access for managing applications
Testimonials of employees
An integrated blog for insights
Fully responsive
Excellent resolution
Retina-ready feature
Integrates with top job boards
Extensive personalization options
04. HR Human Consult – Searching & Recruiting WordPress Theme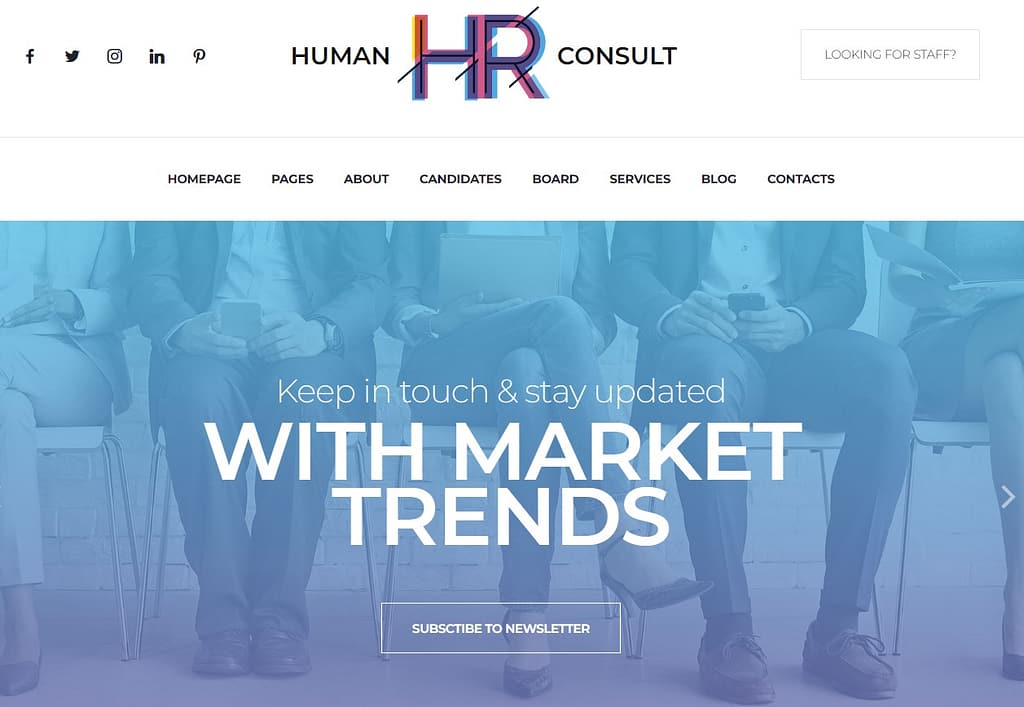 Its modern, minimalist appearance makes it looks like a professional theme. Color, typography, and layout are utilized strategically in order to guide a visitor's gaze to key points. Clean design and logical navigation are offered for an improved user experience. In turn, the search function allows quick navigation of job listings and advanced search-and-filter features that facilitate matching between companies and job seekers
Applicants are able to apply directly through dedicated resume submission forms. The centralized dashboard allows recruiters to easily monitor and manage applications. The company profiles provide a good opportunity to demonstrate what the missions are and what the working environment is like at partner organizations. There's little doubt that employees' opinions testify of a company's values.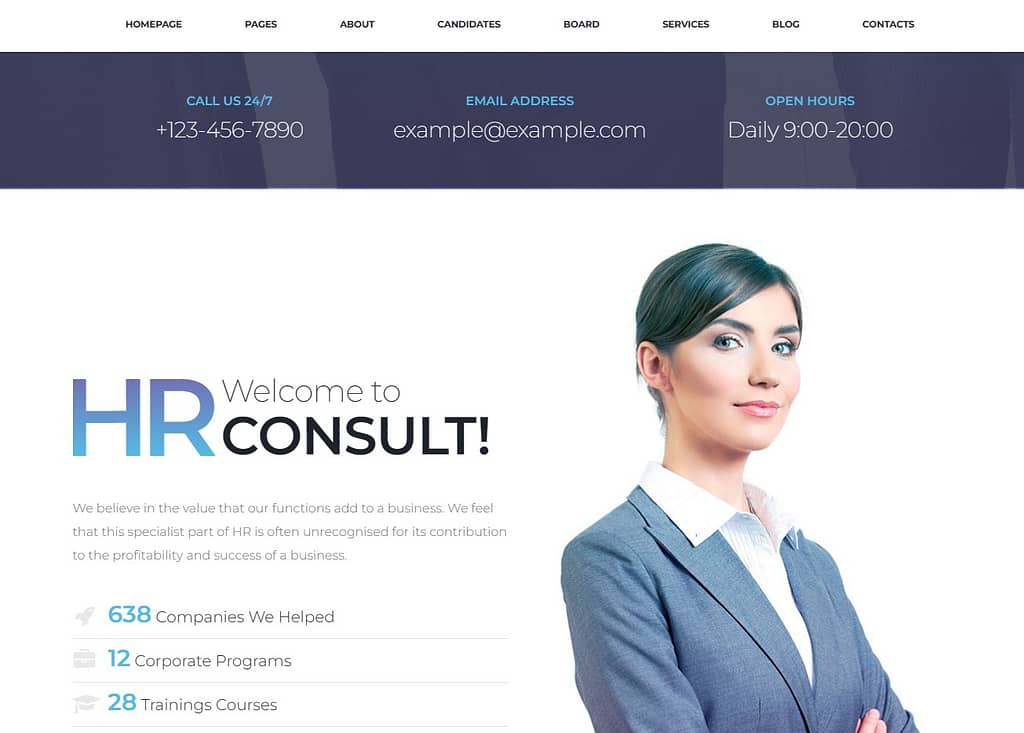 Responsive design enables it to become platform compatible. It delivers crisp, retina-ready graphics for all devices. It helps in enhancing Visibility and Sourcing Range by Integration with Major Job Boards. Customizable at its core, brands have freedom to personalize themes to their specificity
Key Features:
Unique and advanced professional design
Intuitive interface
Excellent in job listings management
Resume submission forms
Easy tracking of applications
Company profiles
Employee testimonials
Built-in blog
Responsive across devices
Hi-res graphics
Job board integration
Customization options

05. Kareer – Human Resource & Recruitment Agency Elementor Template Kit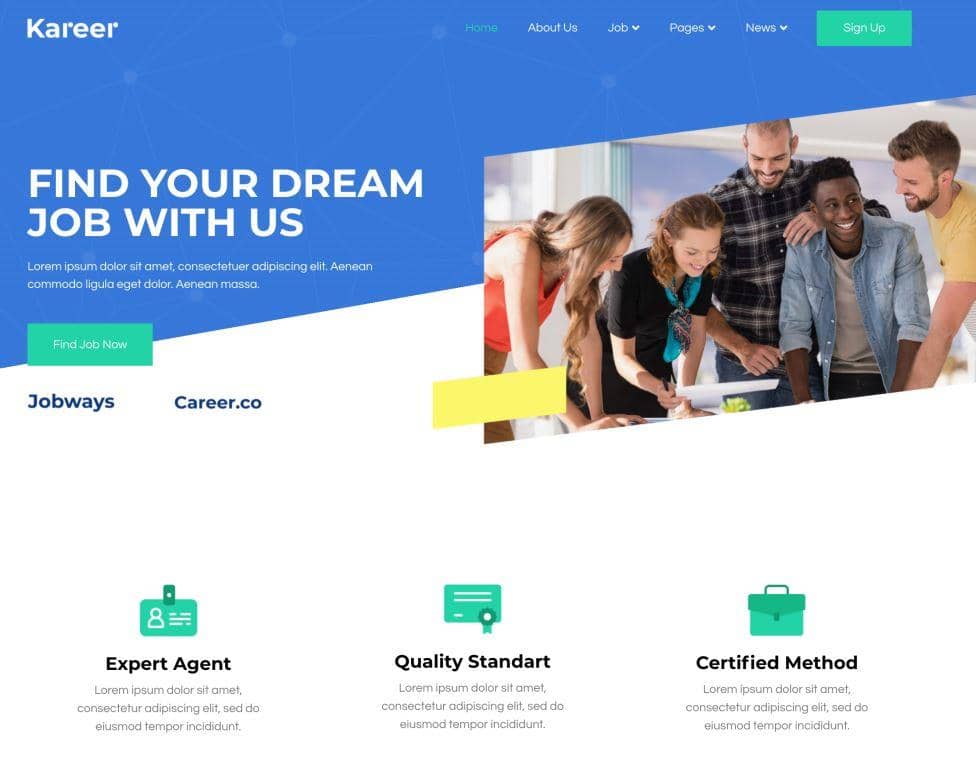 Kareer is a superb theme made by jegtheme's very own, one of the leading Themeforest authors. Boasting more than 15 readymade page templates and sections, it blends effortlessly with WordPress. You could import some cool templates to present your brand with just a few clicks. Responsive design enables this translation of your site to look good on desktop, mobile, as well as tablet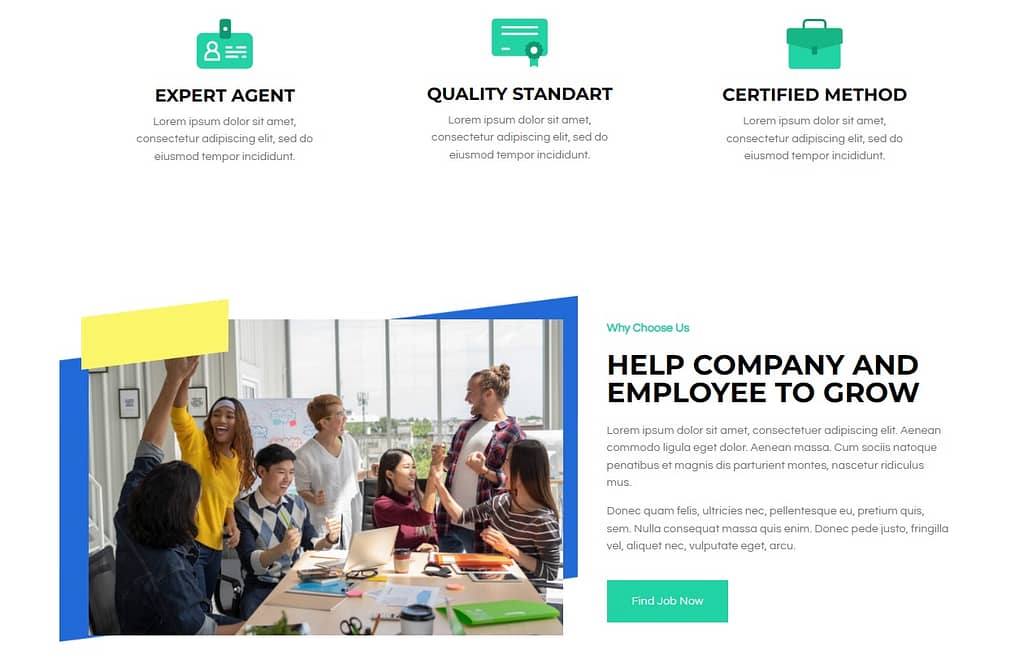 With Kareer's templates, you may showcase your competence and accomplishments by using sections including testimonials, facts, and articles. Its clean and uncluttered look projects a professional and dependable image upon the potential applicants and the clients. With Elementor's flexible drag-and-drop page builder, customizing the design to fit your brand is easy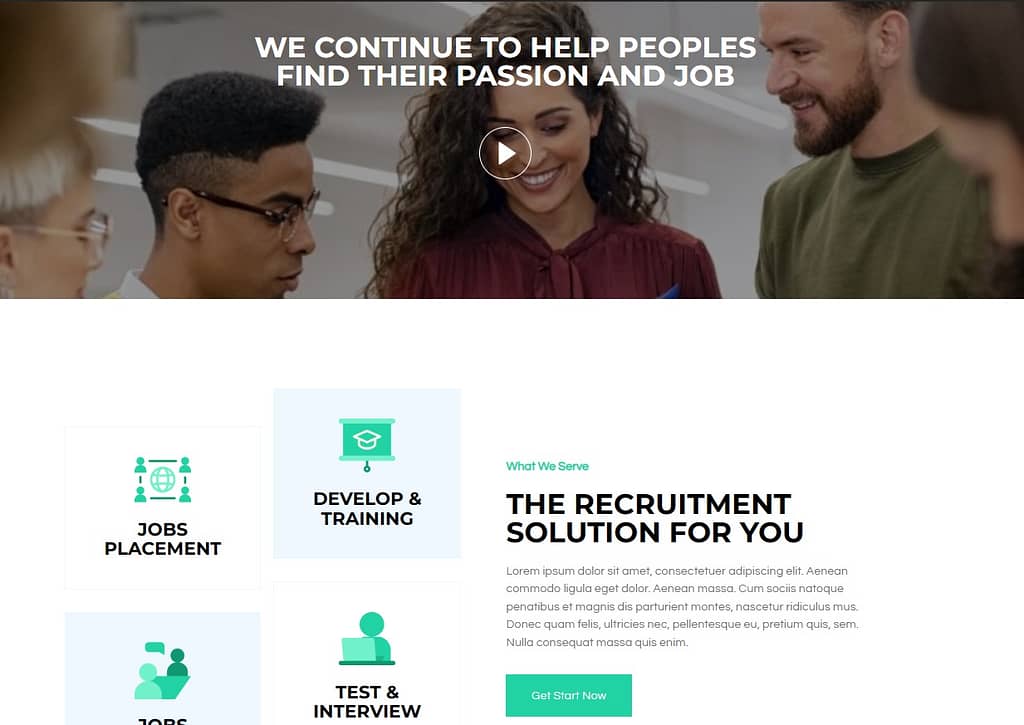 In today's market where there is great need for the finest human resource and HR services, to have a remarkable, functional website is important as it brings people into engagement and achieves results. This means that building a modern web presence through Kareer is fast and affordable. So use the prewritten templates to succeed in a highly competitive market and reach your organization's goals
By using Kareer's readymade templates, responsive design and effortless customisation, HR and Recruitment Companies have come up with a website that shows their distinct brand and attracts the right candidates. It comes with powerful templates to advertise services, show off achievements or present an image of excellence. Power up your online footprint with the potent Kareer template kit, and give your agency the edge in the visibility stakes
Key Features:
15+ pre-made templates
Elementor page builder
Fully responsive
Modern, clean design
Showcase services & testimonial
Time & cost savings
By elite Themeforest autho
Easy WordPress integration
Attract & engage talent
Establish credibility
Highlight expertise
Also read,