Creating a website for your own construction company and don't have any sources to get inspiration from? Well read this blog
Getting the right website entails getting the correct motivation and website template that will assist you to realize your business objectives in addition to creating the required awareness of your business. Thus, if you are prepared to explore and build squarespace template for your Construction Company and get inspired, then read this blog!
Is it possible to get ready-made construction templates in Squarespace?
Yes, you can develop construction website through Squarespace templates as it provides a wide range of templates, addressing different professions like business, portfolio or e-business, the website might not have a special template for "construction business" of your choice. Luckily, the advantage of a Squarespace website is that it is customizable and so you can create it on your own.
The next section provides step by step instructions on how you can develop your customized construction template. Order your sections and blocks in a squarespace block editor, which reflects the unique aspects of construction businesses, including projects, experience, and contacts.

How to sign up for Squarespace template to build a website:
Visit Squarespace Website: Visit Squarespace homepage then click on "Get started" or "start for free".
Select a Plan: You will receive a free trial plan for 14 days that will enable you to upload content, try out different designs and share your progress with your friends or colleagues. Squarespace also makes several plans for different needs: personal, business, and commerce plans. Pick the right plan for you. One must go through each plan as every one of them includes different specifications, features and details.
Create an Account: Once you choose a plan you will be prompted to sign up for an account. Provide the required details for creating your account. It could be necessary to give your email address, set a password, and select a name of the website.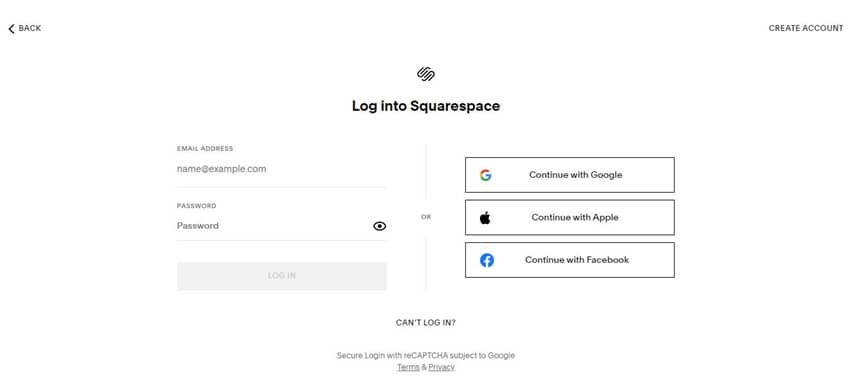 4. Choose a Template: Upon creating your account, Squarespace will ask you to select a template.
Templates are a base point for designing your webpage. Choose a model that represents how the site
should look and feel. Keep in mind that you will be able to edit the template quite intensely afterwards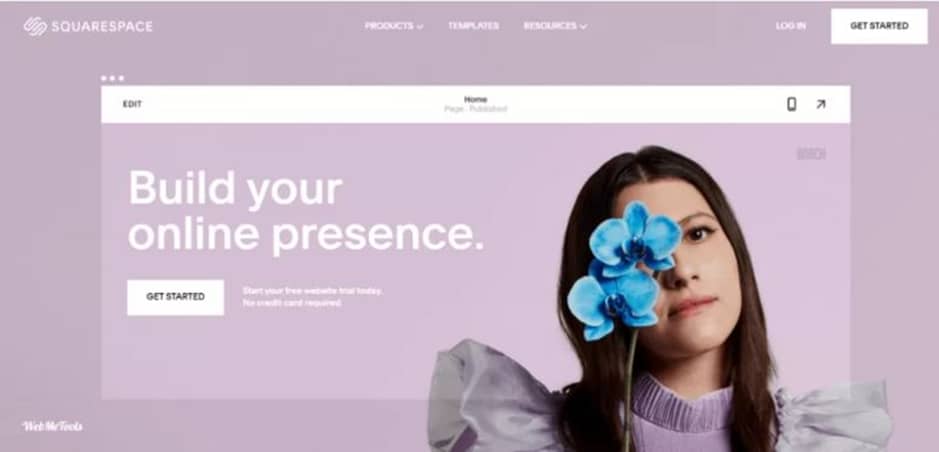 Note: There is no payment before the 14-day free period expires. After fourteen days of your chosen plan for free trial, you have to pay the price to continue your experience with Squarespace.

Steps for building website or pages in Squarespace:
Squarespace provides a user-friendly setting where any entrepreneur, professional and enthusiast can let out his/her ideas. Here, I will lead you through the vital parts of constructing a website or the pages in Squarespace. Every step, from choosing appropriate template till customizing content and making your website live, is set up to help you establish attractive online look.

Choose Your Template: The first phase of constructing your site using Squarespace involves picking up a template. The template available on squarespaces is also diverse in nature and they have been designed with various purposes in mind such as creating portfolio, business sites and blogs. Consider what's relevant to your site and overall beauty. Once you have selected your template, the next step involves.

Access the Site Editor: Once you choose a template, it will lead you to the site editor. This is where you do add, change and arrange the content on your site.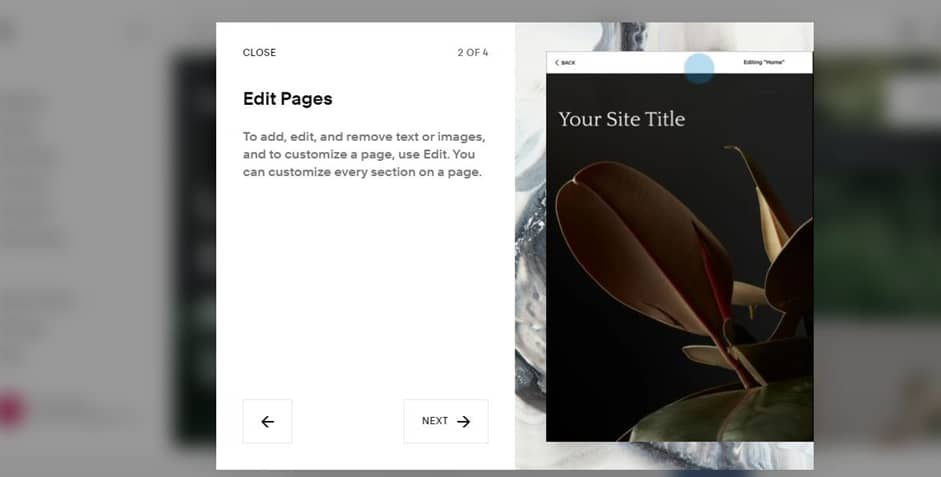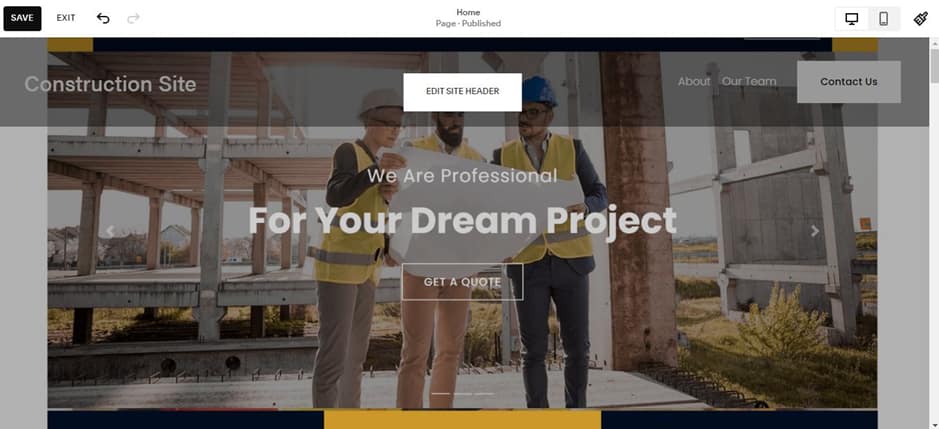 Add Sections and Blocks: The editor used by Squarespace is of block type. Just like this, you shall add sections (larger containers) and blocks (independent elements) in order to form the layout of the page. Change around different areas and blocks to create the right structure that you need.


Customize Content: Select the individual components (text, images, or buttons) you have added and modify them to your liking. Squarespace comes with user friendly editions that make it possible for you to edit text, change images and tweak the style among other things. You can change how your site looks and feels by using the design panel.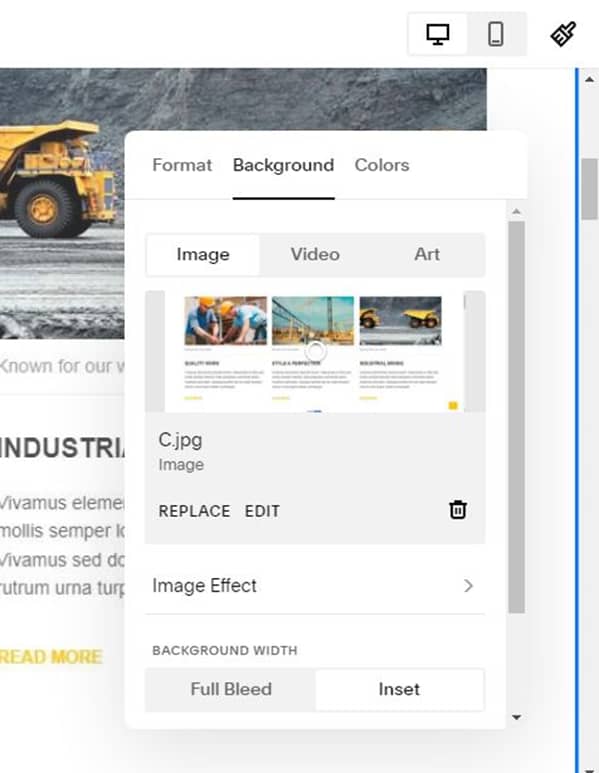 Save Pages: Squarespace saves your work as you edit, without requiring you to save it yourself. This means your progress will be maintained, so you can continue from where you stopped.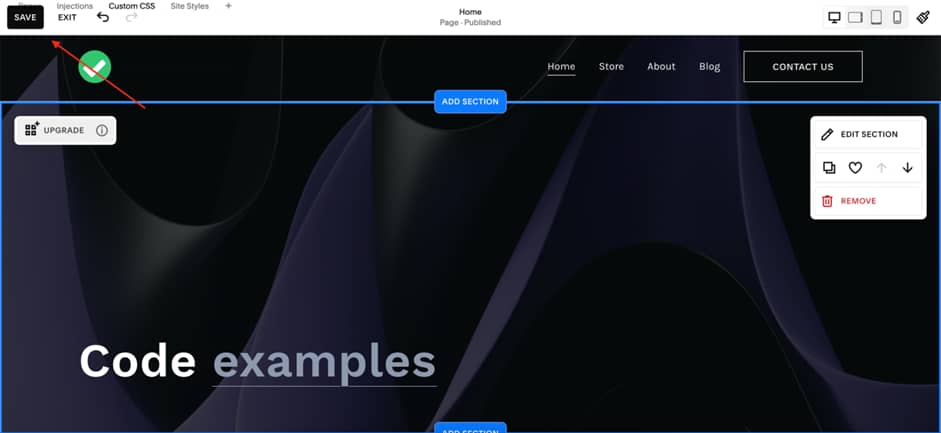 Preview and Publish: Use the preview feature when looking at your page before it goes live. This is where you monitor for any problems or to do more corrections. Once you are happy with the preview, click "Publish" to open up your site to visitors

Additional Considerations:
Mobile Responsiveness: Squarespace provides templates that are responsive to different mobile devices and your site will have the same appearance. However, it is recommended that you review the site on screens with varying sizes to ensure a uniform user experience.
Help and Support: Squarespace has thorough documentations and great customer care. In case of any problems or certain questions, you can check the Square space Help Center or appeal to their support department.
Always ensure to check out the Squarespace latest documentation, or ask support for any latest features and functionality. Also, check out the Squarespace forum to get ideas and advice from other users
What is covered in Squarespace subscription?
The package includes a site subscription to Squarespace complete with CMS, or content management system. In just a short amount of time, you can have a website where you will also put your content, register your domains and sell products within a single subscription.
Every full Squarespace website subscription includes:
Website building tools – you can drop-and-drag a text or image to create site without working code directly. You can begin to create pages and organize your webpage with any template and then customise it to suit to your style.
Content hosting – All squarespace content is hosted on their strong platform. In order to ensure that your site loads fast and reliably from anywhere, it should be hosted on a server that runs with this.
Search engine optimization – Squarespace automatically generates sitemaps, uses clean HTML markup, and uses automatic tagging so search engines can index your content without plugins or additional costs.
Squarespace analytics – It explores your site's analytics in terms of traffic patterns, referral sources or the key metrics. For further education, you can connect to Google Analytics using their in-built integration.
24/7 Customer Support – Squarespace also offers round the clock customer support with its advisors who can be reached 24/7, 365 days a year
Can someone build my site for me?
Yes. Using Squarespace is very much a DIY situation where many web designers specialize in building Squarespace sites for clients. We are here to assist if you're building your site.
If you feel that the task involves too much work for you and you want a helping hand, try http://www.inteliqoservices.com. At our company, we design custom website using Squarespace templates meant for you. We know how complicated construction might be. Therefore, we can design an attractive and user-friendly template that reflects the idea of your business.
Working with us guarantees you a smooth and effortless process, which allows you to concentrate on your construction activities while we deal with the details of designing your website. Feel free to contact us at any time and let us talk about the needs of your construction organization for a powerful online presence
Conclusion
Choosing a template from hundreds of available ones is not always easy, especially for the construction firm. However, these points should guide you on designing the best squarespace template for your Construction Company. And also note that anytime you have trouble; remember we are here to support you. Thus, do not hesitate to contact. Therefore, it is your call to decide on your best web template and have your site built in seconds.