Did you know that every content you read online like a post, blog, or article, has a content writer that puts the effort to bring the content to you? As people spend more time online content writing jobs have started booming to supplicate the demand. The digital industry is growing steadily and is showing no signs of slowing down. This has bolstered the growth of content writing as a career. Today I discuss content writing as a career path.
From the excerpt above it becomes clear to say that content writing is here to stay. Being a content creator is an amazing job and I feel very creative whenever I sit down to write. There are so many topics to discuss, so much information to share. It is aptly said that the pen is mightier than the sword. Now, let us dive into what it takes to be a content writer as a career in 2022.
Education/ Training requirements for a content writer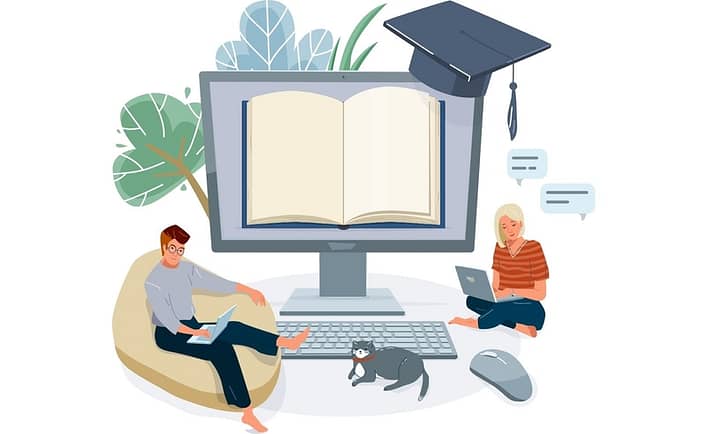 Anyone can take up content writing as it has many niches and people specialising in a particular niche can write on it. For example, if a person has studied law he/she can write blogs or articles on law enlightening the people on the nuances of the law. But it certainly helps to have a degree in communication, English, or journalism. I have read many amazingly curated articles put forward by people who are passionate about the subjects.
Skills required to be an awesome Content writer
A good content writer is always in demand and the skills they possess are a good grasp of the language in which they write, open to feedback, adaptability, deadline-oriented, excellent research skills, and the ability to express ideas and theories clearly in writing.  These skills are essential to make your career as a content writer. I might add that these are the skills for which an employer also looks out.
Scope of a Content writing career
In the age of digitalisation as the internet reaches more people than ever, it is safe to stay that there will always be demand for quality content and this industry will grow steadily. According to the excerpt below the industry is poised to grow at 8%, year on a year basis.
Content writing is a global job. Throughout the world, there is a requirement for professional writers. The salary bracket is different for different writers depending on the location they work in and the niche they write for. In the united states, a content writer can expect up to $49000 per year on an average, according to Quora creative, a blogging website. In India, as per payscale, a salary measuring website, an experienced content writer can expect an average salary of INR 500000-60000 per annum according to their survey. Nows let us look closely at the different roles a content writer can seek.
Content Writing Roles for the aspiring content writer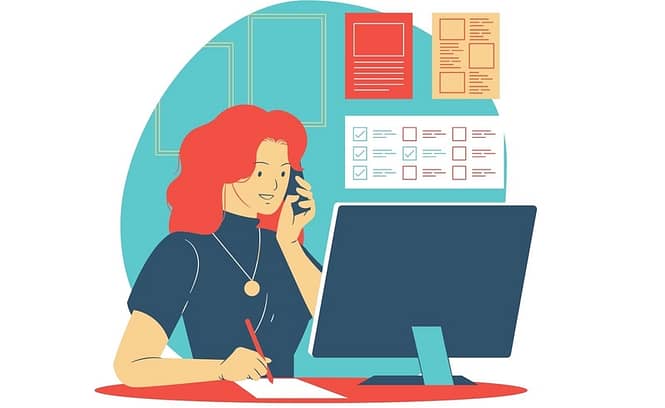 A social media writer is a person who is responsible for promoting their clients' products or services on social media platforms through the written word. From the excerpt below you can clearly see how people spend their time online and social media writers harness their viewers' time in bringing them content that engages them creatively. This job entails writing and promoting a brand or product on Facebook, Instagram, LinkedIn, Twitter, etc. Writing captions and catchy slogans that immediately catch the eyes of the viewers is also part of the job.
Blogging is a famous way to create your own writing pieces. But competition has become tough recently. You can write for blogging companies, guest post on blogs, or create your own blog and promote it heavily. Blogging works by endorsing different brands on your blog and writing impactful and engaging content.
News Writing is another important job in the content writing industry. With many magazines and newspapers going online and many news outlets going exclusively online, there is a dearth of good content writers writing news. But there is a caveat that I need to tell you about, you need to have a degree in journalism for this particular field.
Copywriting is a well-known field. Copywriters create advertisements and slogans for the products and brands they promote. They create eye-catching and instantly attractive taglines that soon become the very image of the brand they are promoting. Copywriters have to endorse and convince people to buy their products based on their writing and if you have a talent for this then this is a very high-paying field.
A proposal writer is a person who writes content aimed at convincing clients to purchase the products and services. This is a slightly technical field where you write long proposals giving details on the product design, marketing, and pricing. Most proposal writers are found in the B2B market trying to evaluate and attract potential clients to do business with them through their writing.
An academic writer is a person who uses his/ her knowledge in writing academic content for students. They produce educational material aimed at people who want to boost their careers. Producing error-free and impeccable documents that enrich the lives of students is their primary task.
A film critic is all about critiquing a film through words on different movie reviewing sites. It's better to have a good understanding of the film industry and how a film is made to write constructive reviews that help moviegoers and movie producers alike.
Niche writer is a huge part of the content writing industry where a person who has good knowledge and is passionate about a niche like finance, real estate, law, fashion, pets, etc. writes blogs and articles on the same making it very engrossing to read and providing a great deal of information, leaving their readers wiser than before.
Final Thoughts
A career in content writing is not only feasible but is also lucrative especially for seasoned content writers. As many people pursue content writing as a career there are many famous companies like the BBC, Inteliqo research and services, that provide content writing opportunities to professionals and beginners in multiple niches, so that they hone their skills for the better and can express themselves quite well in writing. As a content writer myself, I have seen people utilizing the power of the written word to engage, convince, influence, and spread information all over the globe. The pen is mightier than the sword and the written word creates a lasting impact on the minds of the people for ages to come.
Also read,
List of Content writing tools to help you become a virtuoso content writer