A fashion content writer is a person who harnesses the power of writing to bring engaging articles, blogs, and posts related to Fashion. Fashion is an exciting field encompassing many other industries like the apparel industry, human resource industry, the beauty industry, etc. In return, it gives birth to many more industries like the modeling industry, fashion publishing industry, photography industry, etc.
This extremely popular segment has many aspiring writers like yourself who want to contribute and provide fashion tips to those who seek. Before the advent of the internet, fashion writing was primarily traditional and magazines were the norm. After the internet exploded, it gave many opportunities to people to open up their blogs and websites related to this field.
So, recognizing the contributions of this dynamic field I have created this post which is my humble attempt at helping novice fashion content writers like yourself to gain a footing in the fashion industry.
Did you know that India is the world's largest exporter of textiles and apparel? As per Invest India, a central government website, the fashion industry contributes to 5% of India's GDP. The excerpt below sheds light on the contributions of the fashion industry.


The fashion industry is an ever-changing landscape with many new designs being invented daily. It's one of the fastest-growing industries in the country and touches people from all walks of life.
If you feel the fashion industry in India is very big, let me give you the numbers for the global fashion industry. According to the website save my cent (a finance website) the global fashion industry is expected to grow to $635 billion in 2021.

And according to a report by the famous Mckinsey Company (a management consulting firm) in the next year that is 2022, China and the United States will most likely drive the growth of this industry.

All this points out one thing for any fashion content writer. That is they will get a lot of material to write about and many trends to follow. This is an exciting field with never a dull moment as people adapt according to the situation and design clothes that can be worn on any occasion. Fashion is a field that can never go out of fashion!
What does a fashion content writer do?
A fashion content writer is a writer who mainly writes about Fashion. They write engaging content as per the guidelines given by their clients. They keep their readers up to date with the latest trends in Fashion. So many of them write content for many fashion websites, magazines, or open up their own blogs and websites to do the same.
They also work with many famous apparel and textiles companies and write content for their websites. They also write for fashion newsletters and create e-books. Some fashion content writers also write white papers informing, educating, and entertaining their readers. As you become more established in the field you can start covering the various fashion events and write about it in your style.
Their clients range from famous fashion houses to simple readers looking for some fashion tips. It's an evergreen field with the rules changing all the time.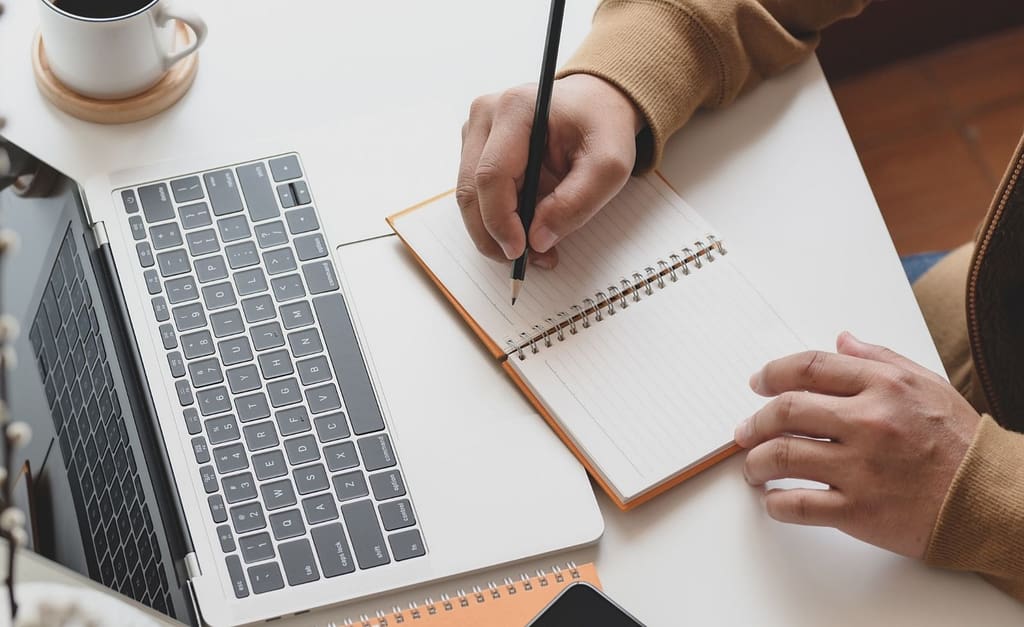 How to become a fashion content writer?
If it is your dream to become a content writer in the fashion industry, I am discussing a few ways to help achieve your dream. Knowing your subject matter thoroughly enables you to stay relevant especially for a beginner who is just starting in the industry.
First and foremost, is always to keep a tab on the latest trends.The fashion industry is always changing and what was fresh and trendy today becomes last season the next day. If you want to stay relevant and become an authority in Fashion, you need to know the industry's happenings. This also helps you in picking a niche within the fashion industry.
For that, you need to read a lot of material related to this industry. Follow people who are already the authority in the fashion industry. Not only should you know the trends in the country but you must also be aware of the trends in the global fashion industry.
Thankfully, to become a writer in this niche, no professional fashion degree is required. It is a field welcome to all, but people with a fashion degree have an advantage. Passion for the subject matters a lot. You can first start looking at job boards online that are hiring fashion writers. You can also work as a freelance and look for suitable clients online.
Problogger, Naukri, Indeed are good job boards that regularly post jobs for fashion content writers. You can also open up your own blog and start blogging regularly. You can harness the power of social media and try showcasing your writing skills on Facebook. This also helps in monetising your blog by building a solid online presence.
Guest blogging is tried and tested method which you can follow. Pitch good ideas to fellow bloggers who are already reputable and guest post on their blogs or websites. Before that do your homework regarding the blog and the blog owners and then pitch your work to them.
Make building a sizeable portfolio your goal. Write praise-worthy pieces and include them in your portfolio. Showcase your portfolio to your potential clients or employers and increase your chances of getting hired. Try submitting your articles to fashion magazines and newsletters that are actively hiring.
If you are a newcomer, you should be open to pursuing an internship in this field. Get your resume and portfolio ready and start applying to various fashion magazines and newsletters. This helps in boosting your career in the fashion industry.
Last but not least, network! The fashion industry works on connections and networking is the key. Make your presence felt on platforms like LinkedIn and Twitter. Showcase your talent and passion for Fashion. Establish professional connections with the people in this industry. This helps you immensely in getting a job and down the line when you are building a career.
The pointers I have mentioned above is not exhaustive. You can also think out of the box and develop creative ideas to stick your foot in the door. But before you go ahead and start looking for a job as a fashion content writer make sure you have the right skills for the job. I have discussed some of the skills that are required to make it as a fashion content writer.
Skills required to become a fashion content writer
Know-how of the fashion industry and the latest trends is a must.  Distilling the events and trends that happen in the fashion industry and creating impactful articles requires good writing and communication skills. So, work on improving your command of the language.
A good understanding of Microsoft Office applications is needed and non-negotiable. Knowledge of SEO gives you an edge over your competition.
The ability to work in a fast-paced environment is highly valued. This industry looks for talented writers who are able to multi-task and juggle many projects efficiently at the same time. Develop skills that help you multi-task and make that your strong suit.
Develop an eye for details. You need to be detail-oriented and be able to discern even the minute of changes easily. You need to develop time management skills that will help you in sticking to the deadlines. Any client or employer will appreciate quality work that is delivered on time every time.
Understand the jargons and the terms specific to this industry. Use them in your writing regularly. Be adaptable and flexible as this is a dynamic field that changes with the drop of a hat. It helps if you can change your perspectives and the changes in the industry.
You need to have excellent research skills. Sometimes it's not enough to just know about the industry. You may need to research additional details and bring about an in-depth perspective to your readers.
Another skill that is a must have and will set you apart from your competition is to have an eye for fashion designing. You must be able to discern the different fashion trends, spot out the fakes and understand the products that are sold in the fashion industry.
Being a team player is a must. This is a very versatile industry and your job description isn't rigid. You will be given opportunities to collaborate with various professionals from different industries. You need to have good interpersonal skills to develop rapport with them and deliver the final product.
These are some of the skills you need to be proficient in this industry. Always keep an open mind and be flexible to adapt to the situation accordingly. As you grow in your career you will notice that the job of a fashion content writer is also stressful so being flexible goes a long way. I am also discussing the remuneration potential of a fashion content writer so that you get a better picture.
Earning the potential of a fashion content writer
This field will pay about 10000-12000 INR per month approximately for a beginner. But as you grow in this industry you will start to enjoy numerous benefits including a pay hike.
If you open your own fashion blog or website and make it grow well by attracting a lot of readers, you will be able to draw in many lucrative sponsorships that bring you money and get you free merchandise. Traveling to various locations to cover different fashion events also becomes the norm for established writers. So, if you like traveling then this is the industry for you.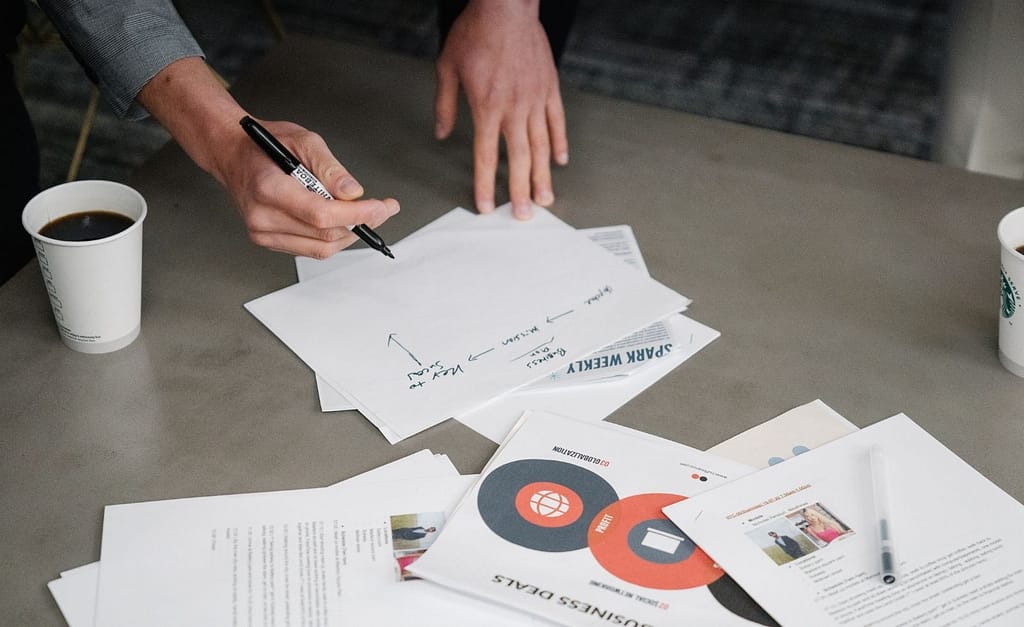 You can also branch out to social media platforms and start showcasing your skills there. This will also help put your blog or website in the spotlight, getting you sponsorships and contracts.
You can also work for many fashion blogs, apparel companies, fashion magazines and fashion newsletters that will pay well once you rise in the hierarchy. You can also guest post for foreign blogs and newsletters and earn money in US dollars.
Freelancing in this industry is quite rampant. By showcasing your portfolio you can attract potential clients and freelance for them. You can also freelance for foreign clients, write according to their requirements, and earn your remuneration accordingly.
I have listed some of the job opportunities available in this field. With this, I hope you get a better understanding of how this industry works and it helps you in navigating this field better.
Job opportunities available for a fashion content writer
There are many job opportunities in this field as it is very vast and diverse. Many jobs are posted on job boards like Naukri and Problogger every day. Famous magazines like Forbes also have a dedicated column to Fashion and fashion trends.
You can take up jobs in the media industry like magazines, tabloids, and online newspapers. You can wear many hats and play different roles like that of a fashion blogger, fashion reporter, fashion critic, or fashion editor. All these roles pay well and are quite interesting.
You can also write and promote apparel brands and boost their image. You can also engage in marketing the products of the fashion industry. I know some writers who have also branched out to copywriting and create beautiful slogans and ads marketing the various products of the fashion industry.
So many well-known companies are hiring fashion writers to build and maintain their apparel catalogs. It also includes planning and writing about fashion campaigns, and building relationships with external contributors and influencers. So many of the jobs available in this industry allow you to network with people from different industries and streams.
Sub niches available in the fashion industry
There are many sub-niches in the fashion industry in which you can specialize and write about. I have listed some of them. It is not an exhaustive list but hopefully, this gives you some inspiration to base your writing on.
Fashion and luxury products
Jewelry and accessories
Latest global trends
Latest national trends
Vintage Fashion
Retro Fashion
Fashion in different cultures
Street Fashion
Sustainable Fashion, Eco-friendly Fashion
Ethical shopping and dressing
Independent designers, local artisans
Product reviews
Fashion in Literature & Art
DIY Fashion
History of Fashion
Fashion Photography
Fashion Humour
Fashion and styles
Fashion in cinema/ TV
Fashion through the ages
Indo West Fusion fashion
Modern/Contemporary Fashion
Conclusion
Aspiring to become a fashion content writer is noteworthy as the fashion industry is a dynamic and glamorous field. It has many perks and let's be honest most people like to dress up and look their best. The fashion industry is a thriving field attracting the best talents from all over the globe. In India, the fashion industry has been growing steadily as more people churn out fashionable products.
This industry might be hard to break into, especially for a beginner, but as you persevere, you will form connections with people across different industries. This helps in branching out and shaping your career further. If you like traveling, you can also explore that route with the fashion niche. In this evergreen and highly evolving field, the sky is the limit.
Is a career in fashion content writing rewarding?
Well, the answer to this question depends on you. It is a stressful field and you will end up juggling many projects with the same strict deadline. But it also has its perks. The way you form connections, network, and handle the pressure will help you in making this a rewarding career.
How is the fashion industry In India?
The fashion industry in India is very dynamic. India is the world's largest exporter of textiles and garments. There are also many famed apparel houses in India and foreign players seeking fashion writers to write for them. Fashion in India has many layers from vintage to modern Fashion, from sari to westernized clothes. The sky is the limit as you can write on anything.
How to choose a fashion niche for writing?
First, you need to ask yourself are you interested in that niche. If the answer is yes then you must learn about that particular niche. If you can solve the problems pertaining to a particular niche that would also be good. For example, the fashion industry is known for polluting the environment and increasing the plastic waste that is disposed of annually. You can write on this niche to spread awareness as well as educate the people about sustainable fashion solutions.
Can I branch out from writing in another niche to the finance niche?
Sure you can. If you are writing for another niche like fitness, you can also branch out to this niche. You can maybe write about the different fashion trends in the sportswear industry. You can also educate the people in selecting the most comfortable sportswear to wear while exercising that will aid in their performance instead of hindering it.