Financial Content Writing is a niche in content writing that is gaining a lot of traction. As more and more people become financially savvy and choose economic freedom above anything else a niche like finance content writing has cropped up over the internet advising folks on how to handle money.
In India, the financial sector is extremely robust and is growing at warp speed. The AUM (Asset under Management) by the mutual fund's industry stood at 36.59 trillion INR. I am not saying this, it can be seen clearly from the excerpt below how dynamic this field is.
This excerpt is taken from the Indian Brand Equity Foundation website which is the government export agency established by the Ministry of Commerce and Industry.
From this, it is very clear that the financial industry in our country is very vast and its reach is quite significant. But the shocking fact is despite all the growth and might of the financial sector the financial literacy is abysmally low. You would have noticed how many people do not know about any saving schemes or have an idea about mutual funds.
Financial literacy is hardly taught in our schools, even though it is very important, and no matter what profession you ultimately pursue you will still need to pay taxes. As Benjamin Franklin, the great American statesman once remarked, "Nothing in life is permanent except for death and taxes!"
Did you know according to a report published by the famous financial express newspaper in May 2021, 77% of Indians rely on personal loans to make ends meet?
Reading this article made me think about how important the job of a financial content writer is because they guide people in the nuances of money management and provide important financial tips. Where there is a gap in knowledge created by our education system regarding money management it has ultimately been filled by people on the internet who write well-crafted articles on the same.
On one hand, we have robust financial markets and dynamic financial securities and on the other hand, most people rely on personal loans to make ends meet. To bridge the gap between the two realities and educate people about the know-how of the financial field and guide them to make better decisions, the job of a finance content writer becomes very important.
In guiding people on how to take personal loans, or how to save and invest their money, financial content writers play an extraordinary role in creating awareness and increasing financial literacy. Now let me elaborate on what a financial content writer does.
What does a Finance content writer do?
A Financial content writer writes educational content, news articles, blogs, etc. on financial topics. This is a vast field and you will realize there are many specializations such as stock markets, corporate finance, personal finance, and many more. The job varies from giving tips and suggestions to directly advising people on how to invest their money.
Some jobs are more technical such as covering the financial news, creating comprehensive learning guides or textbooks that will help finance students, or writing various financial documents for banks, insurance companies, or other financial institutions.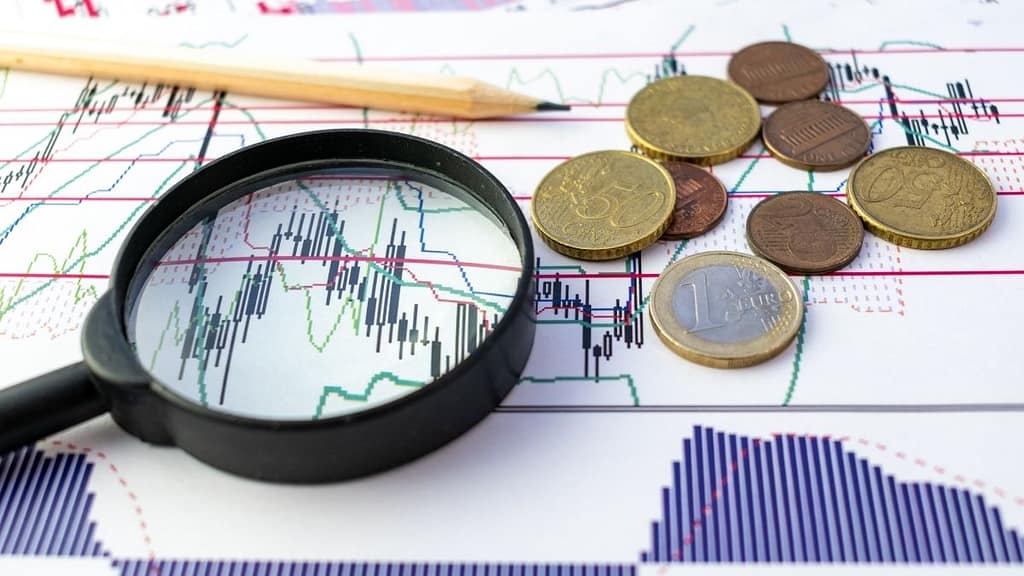 In case you don't have a financial degree but you know quite a bit about finance then you can write blogs based on your own experience and spread awareness regarding the financial facilities available. A degree is not always necessary to become a financial writer but having certain skills go a long way into making this job a career. I have discussed some of the skills you can inculcate before you plunge into this field.
Skills required to become a finance content writer
Content writing is a flexible field but to write in the finance niche you need to have some knowledge. You can't churn out great content without any research or experience. At the same time, you don't have to be a finance whiz. So, if you are a complete newbie then learn the basic financial concepts and build from there. You can choose a specialisation like global finance or financial markets and learn everything in that field and start writing articles belonging to that stream.
Your communication style is also very important. Finance articles or posts need to be concise and crisp. You can use industry jargons whenever necessary and not all the time as you will come across lookinglike a snob. Read a lot of financial books, magazines, articles and blogs and see how other financial writers write their pieces.
Build a portfolio. A portfolio is a collection of all your work that you can showcase to potential clients and employers. Your writing work will show off your skills as a writer and is a very good answer to the commonly asked interview question "Why should we hire you?" Every successful writer has a good portfolio backing them and this separates them from an amateur writer.
Develop an interest in Economics and Business in general as this will give you a better view of the financial markets and global markets. It will also help in understanding financial concepts better. Improve your writing skills and typing speed as well.
Finally, practice, practice, practice! Keep on writing articles and don't give up. The more you write the more better you become. Your knowledge on the topic improves as well.
How to become a Finance content writer?
If you are starting out in this industry without much experience then job boards become your friends. Taking up work posted on job boards is the starting step and helps you build a portfolio. Problogger is a very famous job board in the content writing industry. You need to skim through the jobs posted there and apply for ones that are best suited to your skills.
Guest blogging is an age-old method that has withstood the test of time. If you want to network in this space and you have some great ideas regarding finance then you can contact some reputable finance blogs and pitch your ideas to them. If they like it you can guest blog on their website. But be sure you are familiar with the blog before you contact the blog owners and pitch only relevant topics to them.
Once you have experience in this industry and have built a sizeable portfolio, you could try writing for important finance magazines and newsletters. You can start by submitting articles to financial newsletters and magazines on the internet. It is wise to follow financial market trends and look at other financial writers' works to give you an idea as to how other writers write.
You can also leverage your niche. In case you write for a different niche and want to try your hand in finance then you can start small. For example,if you write on food then you can write about cooking at home and shopping for groceries online that will save money and give tips on how to do that. This will be a well-rounded article on personal finance.
You can also start your own blog and blog regularly.  Using software like WordPress you can start a blog or you can create an account on blogs like medium, and post your blogs there regularly. This will give you good exposure and practice. You can also monetize your posts on such blog platforms.
Establishing a social media presence also helps. It's time to shed your introverted nature and get out there and make your presence felt. Social media sites like LinkedIn and Twitter can help you make some good connections and network with industry big-wigs. This helps in learning from other freelancers and attracting potential clients. The key here is to be absolutely professional and make genuine connections.
I hope the pointers given above helps you in understanding how this industry works and where you can apply and officially enter this niche. I am also discussing some of the job opportunities available online and how you can leverage them.
Job opportunities available for a finance content writer
I have already discussed job boards like Problogger that are famous in the content writing industry. Job Boards like Naukri and Indeed.com also host many clients seeking talented content writers like yourself.
There are some websites that also encourage content writing in the finance field. I have listed some of them you could try applying for. One of the perks of content writing is you can write sitting from anywhere in the world in the comfort of your home and you don't have to move locations for the sake of a job.
Doctor of credit is a website dedicated to personal finance and has many articles on credit cards, banking and features money related workshops. They are on the lookout for guest posts with articles having 600 words. If you guest post with them regularly you can secure more work from their website.
Elite personal finance is another famous company thatis dedicated to quality content. So much so they spend around $100000 every year on high quality content. You can write an article for 1000-3000 words based on their guidelines and pitch it to them. Once you get selected you might be able to get more regular work from them.
Forbes is a magazine that needs no introduction. Let the big name not intimidate you. Forbes does a lot of features on personal finance and if you are an experienced writer or you have written a beautiful piece worth sharing then you can definitely apply here. They are also very active on LinkedIn so you can also contact them there and pitch your article.
Investopedia is the new rage nowadays. Anything finance related this website has all the information and is becoming the Wikipedia of finance. They are dedicated to personal finance and have made it their mission to spread financial awareness. Any concept of finance is beautifully explained with examples here. Do get in touch with them to become a contributor to their website.
The Economist is a famous finance magazine in India that is published both in print and digital formats. They are also active on social media sites like Facebook, Instagram and Twitter. They have been around since 1843 and report on a wide range of topics though their main focus is on finance. You can pitch your article to them and also explain the importance of the topic by giving the context and your analysis.
Inteliqo Research and Services Ltd is also a good company on the lookout for talented writers. They welcome content writers of any niche and provide proper guidance in writing the topics. They have many financial topics at their disposal and are keen on increasing their presence in the finance niche. They also provide remote job opportunities so you can work from the comfort of your home. You can easily get in touch with them and pitch your article to them to get selected for a full time position.
The list compiled above is not exhaustive and there are many companies that work in this domain always on the lookout for talented writers. Now, let me discuss the remuneration a content writer earns.
Earning the potential of a Finance content writer
Since this field is very dynamic a fresher can earn up to 10000-12000 per month. Also if you get selected to guest contribute to websites around the globe you can get paid in US dollars significantly increasing your earning potential. Also, you can try generating revenue from your own blog or website if you open one.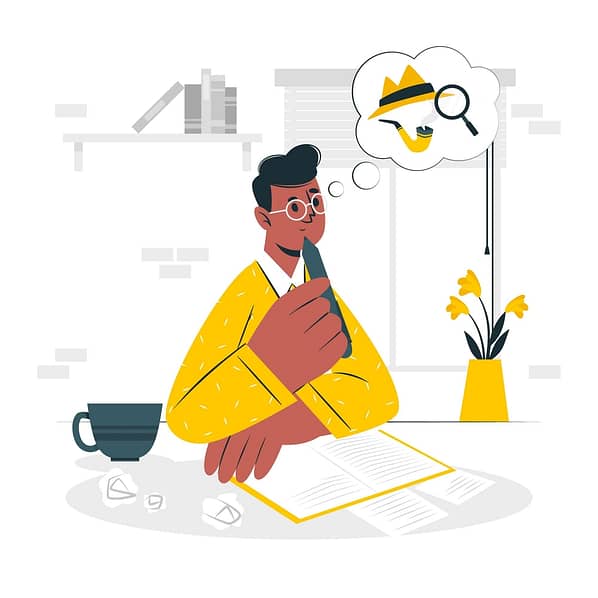 This will take time as you will need to market your blog and become well-known to get sponsorships. But once you establish yourself you can easily generate revenue from your blog. You can take up freelance gigs as well.
Freelance gigs help in improving your writing and provide a good learning opportunity. You understand how the industry works and gain work experience. An experienced writer can always command a good remuneration.
So, after you have started out as a finance content writer the question of what next always pops up. I am discussing the various aspects in which you can grow and make a career out of writing.
The career path of a finance content writer
As this job is skill-based acquiring the right skills is very important. There are no fixed rules for how your career might pan out like in a corporate job where there is a rigid hierarchy. Here it depends completely on you and your decisions.
You can first start out as a freelancer, then get a full-time job. Or you can guest post on some amazing blogs and start your own blog and eventually turn it into a content writing website or company and get many sponsorships and start hiring content writers as well. Of course, I am talking about a career path that will take some time to establish.
I have seen many finance content writers author and publish interesting books on Finance. In this digital age of self-publishing, you can explore this career path after you have gained some experience and a name for yourself.
You could also diversify into other fields as well and start writing for other niches or explore sub-niches in the finance field. The sky is the limit for this industry and you can keep evolving and exploring your career path as it is quite fluid and anything is possible.
The sub niches available in finance
There are a few sub-niches available in Finance that are quite profitable. I have made a list below but please keep in mind that it is not an exhaustive list. It's better to become proficient in any of the niches below before you start writing.
Investments and wealth management
Retirement Planning
Personal Taxes and personal debt
Insurance
Mortgage Lending
Credit Cards
Stock markets and financial securities
Budgeting and personal finance
Financial Wills
Accounting
Financial Technology
Behavioural Finance
Small Business Finance
Cryptocurrency
Non Fungible tokens
Real Estate
Financial aspects of Ecommerce
Conclusion
So, I want to conclude that finance content writing is a very dynamic field with no hard and fast rules. It keeps on evolving according to time. As more people wish to become financially savvy they look up to the internet for answers. This is where finance content writers come in guiding the people and giving them tips on how to manage their money.
Experienced writers get good payments for their work and it is quite easy to establish a good name in this digital age as most people are connected to the internet. Writing has never had this much scope before and experienced finance content writers get paid most than the average content writer. With this, I hope you make your envisioned writing career a reality and explore this field thoroughly.
Also read,