Are you an owner of a blog on the internet? Always wanted to increase your ranking and wind up on the first result page? Did you know editing a blog post can affect your ranking on Google? Yes, editing your blog and making any change has an impact on your rankings.
Again, the changes you make might affect your ranking, but it is not very clear cut or black and white, for that matter. There is always a grey area. Depending on the kind of change you make and the quality of your content, your blog post can nosedive in the rankings or soar high and reach the top. I am discussing the impact of editing on your rankings and how you can use it to your advantage. So, let's dive in.
The editing affects the ranking.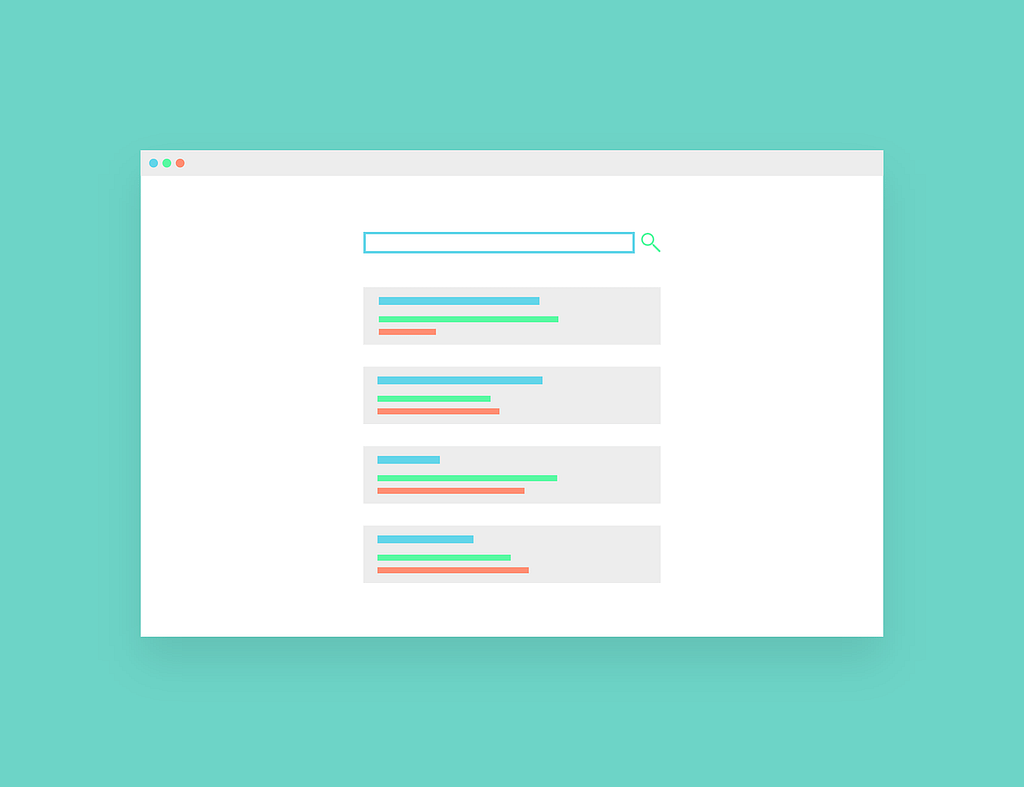 If Google has already assigned your blog post a rank and gets traffic, editing will impact this ranking. Editing can work both ways. You can lose your ranking or gain a new ranking. Therefore, it all comes down to the level of editing you have done to your blog post and the niche your blog operates in. If you work in a competitive niche or fight for keywords, it is better to be the best source of information in Google'sGoogle's eyes to keep your ranking.
Edit to rank better
it would be useful for you to edit your blog regularly when you are in a niche whose landscape changes quickly. For example, your blog is in the technology field, and new advancements keep happening very often, rendering your posts or articles stale and outdated. If your article is getting traffic, then updating it will increase your ranking further.
You can also update your blogs when you need to enhance the content. It allows you to prune out the old content and keep it updated. It also makes for a better user experience. Update the videos on your blog post so that users can interact with the content better and do the marketing of your blog for you through word of mouth.
Not everyone starts as an expert. You would be a beginner when newly creating your blog. Your old posts would need an upgrade, especially now that you have gained some experience since you started. A review of old posts will give you an idea regarding the quality, where you have cut corners, or how the content is no longer applicable. All this would have also led to a drop in traffic. If you aren't getting any traffic and want to rank better, then some reviewing should be done and fix any issues with your previous posts. Also, don't forget to refresh the publish dates. Google sees this, and all this plays a role in the algorithm that calculates your content's freshness.
Review your older blogs and see if they are similar to what you are writing now because Google rewards variety. If you have articles on similar topics with the exact keywords, you are cannibalizing your efforts. Google and other search engines prefer to rank a webpage for every domain based on one keyword. So, if you write a blog post on "how to build a dog house" and another post on "how to build your dog house in your backyard" it is a waste of time as these two blog posts will end up competing for the exact keywords.
Finally, when you edit any of your blog posts, make them relevant by giving them time context. Your page title description plays an essential role in maintaining your ranking. Updating the meta title and the meta description in the webpage can improve its performance on a search result page. For example, which link would you click on more? "top 10 destinations to travel in the world" or "top 10 destinations to travel in the world after the pandemic". Adding the context of time to the title makes them more relevant and increases the click-through rate leading to more traffic to your blog.
What to do if you are already number 1? Do you still need to edit?
Again there is no hard and fast rule for this. It will depend on what kind of niche you are working in and how old your blog posts are. You should edit your blog if you feel that your previous posts are not up to par and that your competition can quickly overtake you. Quality is the king for Google, and having quality content matters. You need to have reliable information from good sources to keep your ranking on the search result page.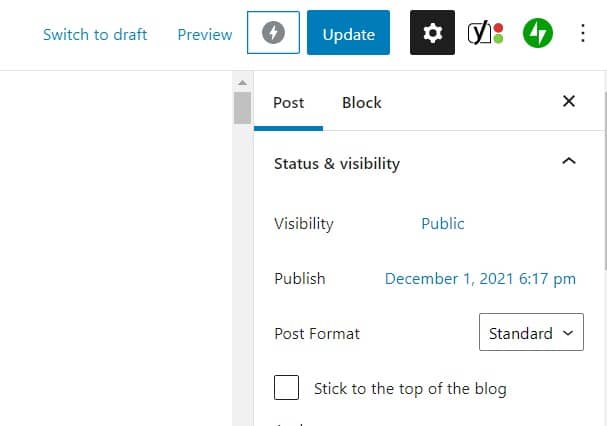 I believe, if you already rank number 1 for a particular blog post, then a periodic review isn't going to hurt you. Look into the quality and information your post provides. If it is fresh and good, then there is no need to edit the post. If you feel the content is not "in" with the times and needs an update, please do so by engagingly editing the content and updating any video files or pics embedded in the blog post. I periodically review many of my blog posts myself and edit where necessary.
How to increase your ranking if your editing has dropped your ranking?
Now, we all edit because we want to increase our ranking. I believe no one intentionally wants to drop their ranking after editing their blog posts. I am discussing some of the steps you can take to increase your ranking after editing your blog posts.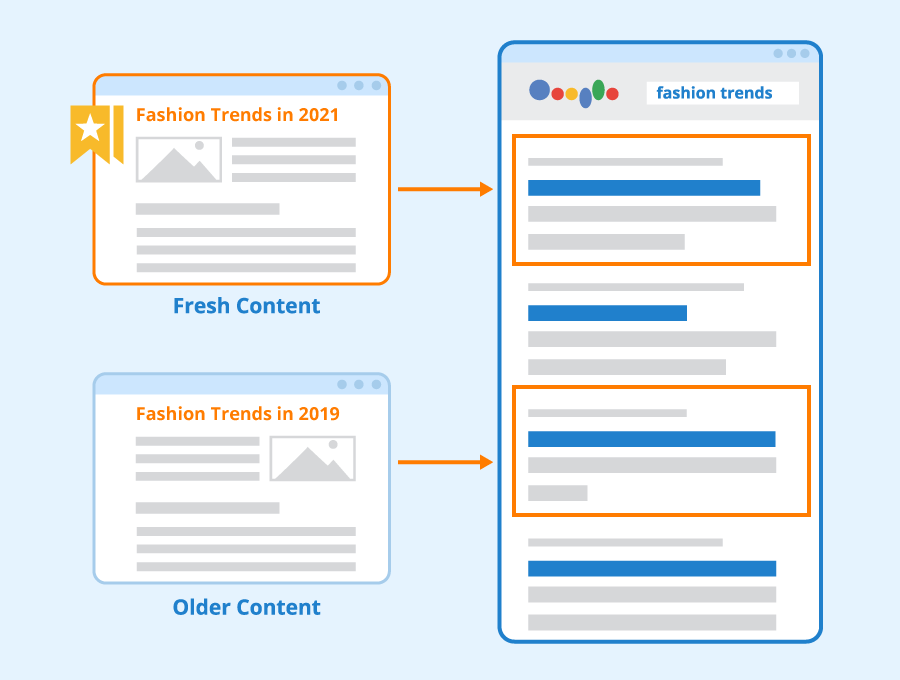 It is a bit of simple advice, and forgive me for even bringing it up because it is very basic. But it is the most overlooked mistake on your blog affecting your ranking. I am talking about spelling mistakes and grammatical errors. Fix any spelling mistakes and grammatical errors because these simple mistakes will put off any reader to your site and lower your quality content. This, in turn, plays on your rankings as it creates a negative user experience.
Increase the freshness of your entire site, not only a few blog posts. According to Neil Patel (the king of SEO), Google prioritizes sites that update their content frequently.
If Google feels that you aren't updating your site regularly enough, it will hurt the rankings of your site's pages. A few updates on your critical articles will make your ranking skyrocket. At the same time, keep publishing new and valuable content to stay in the zone.
After editing a recent blog post, you find yourself dropped in ranking, and then you must revisit your older blog posts and see if you have any broken links. If your old content carries broken links or the URL has changed, you need to look into it and act accordingly, hurting your rankings.
When editing your blog, always link to better resources. These resources add value to your content, making it valuable to Google. Earning links by connecting to valuable resources has the twin benefit of increasing the value of your content, enabling a better user experience, and ranking higher on the search result page by optimizing your keywords. This prevents a drop in the rankings. You can use Uber suggest, which gives you metrics on the keywords. It analyses your posts and gives you information on the keywords your site ranks for, the monthly search volume for your keywords, the monthly traffic directed at that keyword on your website, your blog's current ranking for the keyword. Using this information, you can review your post and update your primary keyword, increasing your rankings.
Whenever you edit any blog post or content on your site, make sure you promote it like it's brand new. Always have plenty of share buttons on the webpage where it is easily seen. Take a look at Neil Patel's blog post below, and you can notice how visible his share buttons are, and they move along with the page from top to bottom.
This helps in expanding the reach of your blog post and is an excellent marketing strategy. These share buttons allow you to make your post go viral and increase your post's potential to spread like wildfire.
The final takeaway
Editing a blog post can affect the rankings, but be sure you edit properly to optimize the keywords to rank better than before. Many articles on your website or blog can be found, but look into the key articles that generate the most traffic and optimize them accordingly. It helps in increasing the rankings of the whole website. This is a waiting game, and even if you have done everything correctly and your ranking falls, I believe giving it time is the key. It will automatically pick up within a few weeks. Avoid complete overhaul of the webpage as you will destroy any equity that webpage might have had. Instead, sit back and wait and watch your ranking rise slowly and steadily.